The Vascular Research team conducts research that aims to improve the care of men and women using vascular services department at NBT. This includes arterial surgery, diabetic foot care, leg ulcers, varicose veins, and other vascular diseases.
We have had a successful research team in place for several years delivering complex interventional and observational studies.
The team collaborates widely with other disciplines and professions to develop ground-breaking research and care, for our patients and throughout the NHS.
Please speak to the person treating you to see if there is a research study that may be able to help you.
Current Studies:
LIMFLOW PROMISE UK
Patients who are candidates for the LimFlow System within the study have critical limb ischaemia of Rutherford Class 5 or 6 and are not suitable for any further endovascular or surgical intervention. These patients have a very high rate of limb amputation when they reach this "no option" stage where other interventions are not possible. The LimFlow System's foundation is similar in concept to that of surgical bypass surgery to the venous system (surgical deep vein arterialisation) for the peripheral limbs, but without the inherent risks of infection that make surgical bypass clinically not viable for patients who do not have adequate distal arteries and who are very ischaemic. The LimFlow procedure allows a bypass of the occluded peripheral artery by creating an arterio-venous connection to produce the venous arterialisation procedure in the below-the-knee vasculature.
The objective of this post-market study is to collect "real-life" clinical data among a population of patients treated with the commercially-available LimFlow System in order to evaluate the safety and effectiveness of the LimFlow System in creating a below-the-knee arterio-venous fistula for venous arterialisation in subjects with critical limb ischaemia. The LimFlow System is designed to create a connection between an artery and a vein located below the knee. This device has received CE-mark which means it has been licenced for clinical use in Europe.
Project Details
Principal Investigator: Peter Mezes
Planned End Date: Closed to recruitment. 01/06/2023
Local Ref: 4289
SWSHI-2 – Surgical Wounds Healing By Secondary Intention
A pragmatic, multicentre, randomised controlled trial to assess the clinical and cost effectiveness of negative pressure wound therapy versus usual care for surgical wounds healing by secondary intention (SWHSI 2).
After an operation, most wounds are closed using stitches or staples. Some wounds cannot be closed in this way and are left open. Sometimes wounds that have been closed may open up again. These "open" wounds are usually left to heal, over time, from the bottom up rather than attempting to close them again by some other means.
The most common treatment for these wounds is plain dressings. Another type of treatment is Negative Pressure Wound Therapy (NPWT) which is a relatively new treatment for open surgical wounds. It uses a small machine to apply suction to a wound through a special dressing. Use of NPWT has become more common and is used in around one third of people with open surgical wounds. It is not known which of these (NPWT or wound dressings) is the most effective treatment for surgical wounds healing by secondary intention and which treatment is best value for money. The SWHSI-2 Trial will therefore compare NPWT to normal wound dressings to see if it makes any difference to how quickly these open wounds heal.
Patients aged 18 years or older, with a surgical wound healing by secondary intention, will be invited to take part. Patients who agree to take part will receive one of the two treatments, selected at random using a computer system. We will compare what happens to the two groups over 12 months including: how long it takes peoples' wounds to heal; other important events such as number of infections, hospital admissions and further operations; and how much both treatments cost.
Project Details
Principal Investigator: Prof Robert Hinchcliffe
Planned End Date: Closed to recruitment. 31/12/2023
Local Ref: 4665
VIABAHN GORE
The primary objective of Observational Registry of the GORE®VIABAHN®Endoprosthesis withPROPATEN Bioactive Surface (VSX) is to collect real-world post-market clinical follow-up data on patients treated with the GORE®VIABAHN®Endoprosthesis with PROPATEN Bioactive Surface.
Principal Investigator: Dr Peter Mezes
Planned End Date: Recruitment to end 30/09/2024
Local Ref (R&D no): 5039
ARIA
A randomised controlled trial to assess the clinical, technical and cost-effectiveness of a cloud-based, ARtificially Intelligent image fusion system in comparison to standard treatment to guide endovascular Aortic aneurysm repair (ARIA)
To evaluate the clinical, technical and cost-effectiveness of a novel type of CE-marked medical device comprised of real-time cloud computing, AI and computer vision (Cydar EV) compared to standard treatment in endovascular aortic aneurysm repair. The device is used within its intended purpose and it not itself being investigated in this trial.
Principal Investigator: Dr Marcus Brooks
Planned End Date: Recruitment end 20/07/2023
Local Ref (R&D no): 5159
SHOCC
The main aim of this study is to assess how well this new treatment, treats arteries in the legs of people with PAD that have lots of calcium in them. It will also help us find out if it can prevent amputations and improve outcomes for people with PAD.  
Principal Investigator: Dr Peter Mezes
Planned End Date: Recruitment ending 31/03/2023
Local Ref (R&D no): 5264
CAMELOT
To establish if the use of rectus sheath catheter-delivered local anaesthetic infusion in addition to standard analgesia, is superior to standard analgesia without RSC as defined by the Overall Benefit of Analgesia Score(OBAS)over the first 5 post operative days.
Principal Investigator: Dr Ronelle Mouton / CO-PI Mrs Jane Ashby-Styles
Planned End Date: Recruitment ending 01/05/2026
Local Ref (R&D no): 5126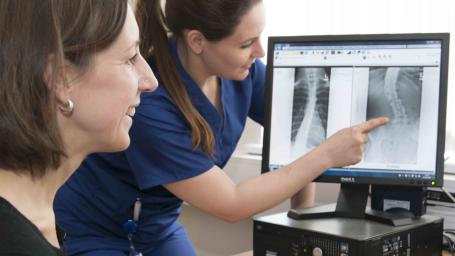 Become one of the thousands of people taking part in research every day within the NHS.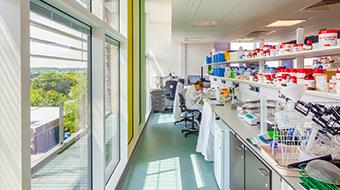 Find out more about our research and how we're working to improve patient care.
Contact Research
Research & Development
North Bristol NHS Trust
Level 3, Learning & Research building
Southmead Hospital
Westbury-on-Trym
Bristol, BS10 5NB

Telephone: 0117 4149330
Email: research@nbt.nhs.uk