The blood disorders research team at North Bristol NHS Trust co-ordinates and supports the delivery of clinical trials across a variety of haematological conditions including, myeloma, lymphoma, leukaemia, myeloproliferative neoplasms (MPNs), and immune thrombocytopenic purpura (ITP).
Our wide portfolio of cancer research makes us one of the largest cancer centres in the South West, with over 200 new blood cancer cases being diagnosed over the last year. Of this total, we currently have over 100 patients taking part in blood cancer trials at North Bristol NHS Trust.
In 2017 NBT was also designated a Myeloma UK Clinical Trials Network Accessory Site. This means that our patients are able to access to drugs that are not currently available on the NHS.
Please speak to the person treating you to find out if there is a research study that may be able to help you.
Current Studies:
UK ITP REGISTRY
The UK Adult ITP Registry aims to collect clinical data (co-morbid conditions, ITP-specific treatments, laboratory results, and bleeding events) and biological samples (whole blood [15 mL, ~EDTA] or saliva [Oragene saliva kit])on adult patients with primary immune thrombocytopenia (ITP) in an effort to investigate outstanding questions in disease progression, treatment effectiveness, and co-morbid burden.
Project Details
Principal Investigator: Dr Miloslav Kmonicek
Planned End Date: 30/06/2023
Local Ref: 3523
RADAR (UK-MRA Myeloma XV)
RADAR (UK-MRA Myeloma XV) is a clinical trial for newly diagnosed multiple myeloma patients who are suitable for a stem cell transplant. The trial will investigate precision medicine approaches to allocate treatment to patients based on the genetics of their myeloma and the patient's response to initial treatment. Some patients have been found to have particular genetic abnormalities in the myeloma cells, and these 'high risk' patients do not respond well to standard treatment. It has also been found that some patients who don't have these genetic abnormalities ('standard-risk') may not respond to initial therapy as well as others. This study will investigate treatment combinations for these two groups of patients. This study will also investigate whether a third group of patients, those who are standard-risk and also respond well to initial treatment, can receive treatment for a shorter period of time without coming to any harm.
Project Details
Principal Investigator: Dr Alastair Whiteway
Planned End Date:30/05/2024
Local Ref: 3959
Other Cancer Studies:
Identifying and validating molecular targets in nervous system tissue (IVMBT)
Currently benign and malignant brain tumours are treated by surgery or radiation therapy plus or minus chemotherapy. The aim of the study is to discover and validate new molecular biomarkers and drug targets for brain tumours using laboratory research and comparing the findings with control tissue.
This includes also using tissues, blood fractions and cell culture from patients with brain tumours. We hope that in vitro research will reveal biomarkers for these tumours which in the future could indicate successful drug action or are specific for a genetic subtype of tumour. In addition, we hope that these biomarkers could aid early diagnosis of central nervous system (CNS) tumours.
Project Details
Principal Investigator: Dr Kathreena Kurian
Planned End Date: 20/07/2024
Local Ref: 4626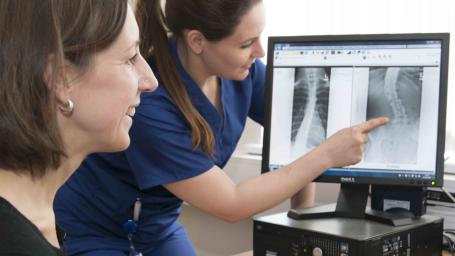 Become one of the thousands of people taking part in research every day within the NHS.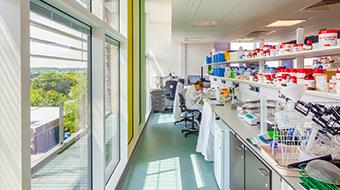 Find out more about our research and how we're working to improve patient care.
Contact Research
Research & Development
North Bristol NHS Trust
Level 3, Learning & Research building
Southmead Hospital
Westbury-on-Trym
Bristol, BS10 5NB

Telephone: 0117 4149330
Email: research@nbt.nhs.uk