Based in the Bristol Brain Centre, the Movement Disorders Research and Clinical Team includes the Deep Brain Stimulation (DBS) and Parkinson's Disease Advanced Therapy teams.
This allows for a fully integrated approach to providing clinical care and offers opportunities for patients to participate in research.
The Movement Disorders team are working on a number of regional, national and international research studies. They are developing a mixed portfolio of studies that will collectively address knowledge gaps in Parkinson's Disease and other Movement Disorders.
Meet the team:
Dr Alan Whone MB ChB FRCP PhD - Consultant Neurologist, University of Bristol and North Bristol Trust
Neurologist
Dr Alan Whone has obtained his undergraduate medical degree from the University of Birmingham. Subsequently, he undertook general medical training in the West Midlands before specialty training in Psychiatry at the Maudsley Hospital, London, and in Neurology at Kings College Hospital, London, the Hammersmith Hospital, London, and Frenchay Hospital, Bristol. Alan obtained his PhD from Imperial College, London, after 4 years of clinical research into Parkinson's disease and other Movement Disorders at the MRC Cyclotron Unit, London. Alan leads a programme of research in Parkinson's disease and other movement disorders at the Bristol Brain Centre, Southmead Hospital including studies into neuro protection/neuro restoration in Parkinson's, using both pharmacological and surgical approaches. Since 2010 Alan has been Principal Applicant or Co-applicant on £5-million of peer reviewed grant funding (Parkinson's UK, NIHR) and £1 million of industry or local charities research funding. In addition, Alan wishes to case impact the common, disabling and costly symptoms created by Parkinson's axial manifestations (falls, postural instability, gait-freezing) and neuropsychiatric and or cognitive complications and he has been Principal Investigator on over 8 multi-centre investigator-led or commercial studies in Parkinson's. Currently he is leading the SPARKS Study, the first trial worldwide to test a skull mounted impulse generator for PD. Alan is the Head of Neurology at the Bristol's Neuroscience and which includes a team of 23 consultants Neurologists. He is also clinical lead for research in neurodegenerative disorders for the region for the National Institute of Health Research UK
Dr Konrad Szewczyk-Krolikowski - Consultant, Neurologist
Dr Konrad Szewczyk- Krolikowski is a Consultant Neurologist with specialist interest in Movement Disorders, Honorary Lecturer at the University of Bristol. He completed his specialty training in Plymouth and Exeter and did a DPhil degree on functional imaging changes in Parkinson's Disease in Oxford. He took up his current position at Southmead in September 2016. His main interest is Movement Disorders, particularly Parkinsonism, Dystonia's, including treatment with botulinum toxin injections and deep brain stimulation.
Dr Catherine Morgan - Clinical Research Fellow and Neurology Specialist Registrar
Dr Catherine Morgan is a neurology specialty registrar who has stepped off the training scheme in Severn Deanery temporarily to undertake clinical research with Dr Alan Whone. The observational pilot study PD SENSORS looked at how to use technology, specifically the technology incorporated in the SPHERE house (Sensor Platform for HEalthcare in a Residential Environment) in Bristol, to produce outcome measurements in Parkinson's disease.
Catherine Watkins - Senior Research Nurse in Neurosciences
Cath joined the Neurosciences department as a Senior Research Nurse in April 2019. The team she manages covers a wide range of studies supporting patients who have, or are at risk of developing, Dementia, Huntington's Disease, Multiple Sclerosis and Movement Disorders. Cath's professional background includes a role as a Network Team Lead for the South East Wales Network and wide experience in leading oncology, cardiac and stroke studies.
Jeanette Brooks – Research Nurse
Jeanette joined the Neurosciences department in 2005 working as a registered nurse on the Neurosurgical wards at Frenchay Hospital.  She became interested in Research and joined the GDNF study in 2014, a double blind study involving patients with Parkinson's. In 2016, she joined the surgical movement disorder team specializing in Deep Brain Stimulation and is currently a lead nurse in a research study called SPARKS in order to trial a novel type of Deep Brain Stimulator.
Robyn Wilkes - Research Nurse
Robyn joined the neuro-sciences research team in January 2022 as a Research Nurse. She completed her training at the University of Southampton in 2017. She assists on a wide range of studies looking into Parkinson's, Huntington's, Dementia and Multiple Sclerosis. She has continued her education into dementia at a master level, focusing on improvements to inpatient care.
Dr Hamish Morrison - Specialty Registrar in Neurology
Hamish is Specialty Registrar in Neurology in the Severn Deanery and joined the Movement Disorder team in February 2021. Hamish splits his time as both a Senior Clinical Fellow in the Movement Disorders team and a Research Fellow in Neurodegeneration, working jointly with the Movement and Cognitive Disorders teams at the Bristol Brain Centre.  
Hamish led the design of and is lead study doctor for RESTED - Remote Evaluation of Sleep To enhance understanding of Early Dementia (REC 21/YH/0177). This study utilises wearable technology to track sleep, cognitive function and memory over time in people with Lewy body Dementia. RESTED also explores the relationship between dopamine, sleep and memory in a cohort of patients with Dopa Responsive Dystonia. 
Dominika Kruszynska - Research Administrator
Dominika is the Research Administrator in the Movement Disorders group at the Bristol Brain Centre. Dominika completed her degree from Catholic University of Lublin in 2007 and joined the Movement Disorders Team in 2018. She supports the team to ensure the studies are successfully initiated in a timely manner, recruit to time and target and are organised, managed, and delivered to a high standard.
Amber Roguski - PhD student
Amber Roguski is a PhD student at the University of Bristol, supervised by Professor Matt Jones and Dr Alan Whone. Her research focuses on the relationship between REM Sleep Behaviour Disorder and Parkinson's disease, with the aim of developing prognostic tools to predict which sleep disorder patients will go on to develop Parkinson's disease.
Amirhossein Dadashzadeh - PhD student
Amirhossein (Amir) received BSc and MSc degrees both in Computer Science (Artificial Intelligence) from the University of Mazandaran, and Shahid Beheshti University in 2016 and 2019, respectively. He is currently working toward a PhD degree with the Movement disorder research team. His main research interests focus on designing and using state-of-the-art computer vision and machine learning techniques for analysing and assessing the quality of human action, particularly Parkinson's patients using video data.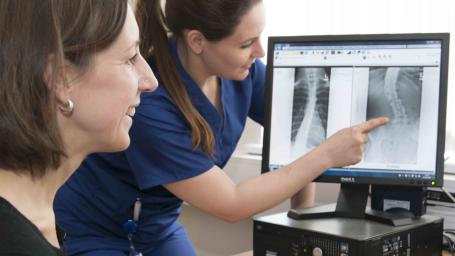 Become one of the thousands of people taking part in research every day within the NHS.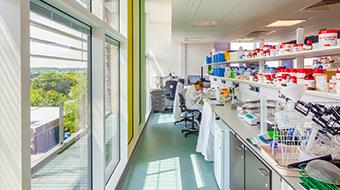 Find out more about our research and how we're working to improve patient care.
Contact Research
Research & Development
North Bristol NHS Trust
Level 3, Learning & Research building
Southmead Hospital
Westbury-on-Trym
Bristol, BS10 5NB

Telephone: 0117 4149330
Email: research@nbt.nhs.uk