A vital branch of our Acute Care Department, the Stroke Clinical Research Team deliver national and international multi-centre studies in Stroke and related specialities, working to advance the care that we give to our patients.
The team also work closely with colleagues across the Trust and beyond to develop new and innovative research ideas that test new treatments especially in the field of stroke.
Please speak to the person treating you to find out if there is a research study that may be able to help you.
Current Studies:
Zio Real-World Evaluation
A multi-centre cohort study comparing health outcome data from Holter monitoring to 14 day Zio monitoring in people where ambulatory ECG monitoring is required.
In 2020 an independent evaluation of the Zio service as part of the Digital Health Technologies programme at NICE was conducted. From the available clinical and economic evidence, the evaluation was concluded that further evidence is needed to estimate the resource use associated with Zio compared with standard care, particularly the number of outpatient visits and repeat testing needed. Additionally, it recommended further evidence is needed of outpatient visits and repeat testing consequences such as anticoagulant uptake and other changes to treatment related to the results from monitoring. Therefore, this study aims to address these uncertainties and identify whether the Zio service could be used in the health and social care system in England. This existing standard of care cohort using Holter monitor (cohort 1) will be collected from 6-month retrospective pre-covid date, and, for the Zio service cohort (cohort 2), data will be collected retrospectively over a 6-month period. Each cohort will include two separate populations recruited from cardiology clinics and stroke/TIA clinics. The main objective of this study is to analyse quantitative date collected from participating sites and complementary qualitative data on Zio utilisation from questionnaires, with the purpose of answering the following research questions:
Does the Zio service reduce the number of outpatient visits and repeat tests needed compared with standard of care (Holter monitor)?

Is there a difference in resource utilisation in cohort 1 receiving standard of care compared with cohort 2 receiving Zio service?

What are the cost-consequences of using Zio service in cardiology and stroke/TIA populations compared to current standard of care?

Is there a difference in the time to treatment decision for anticoagulants or other clinical intervention for AF or other clinically significant arrhythmia?

Are there any factors identified during this study at the participating centres that should be considered if Zio monitor compared to a population receiving Holter monitor?

Is there a shift in the spectrum of patients using Zio monitor compared to a population receiving Holter monitor?

What is the patient and clinician experience with the Zio service in comparison with the standard of care (Holter monitor)?

Is there greater utilisation of the Zio patch in hard-to-reach populations living in rural areas who may have difficulty travelling to clinics?
Chief Investigator – Dr Anna Barnes
Principal Investigator – Dr Philip Clatworthy
Care
Cavernomas A Randomised Effectiveness (CARE) pilot trial, to address the effectiveness of active treatment (with neurosurgery or stereotactic radiosurgery) versus conservative management in people with symptomatic brain cavernoma.
A cavernoma is a cluster of blood vessels that form blood-filled 'caverns' in the brain that look like a raspberry. Cavernomas can bleed into the brain and cause a stroke. Cavernomas can also cause a seizure or epilepsy. About 160 people in the UK each year are diagnosed with a cavernoma that has caused symptoms. Stroke and seizure may lead to disability, handicap and occasionally death. In standard practice in the UK, most people with cavernomas have medical management (which may involve scans, drugs, or rehabilitation) to manage these symptoms. About one fifth also have 'surgical management' with either brain surgery to remove a cavernoma or stereotactic radiosurgery to stabilise it with radiation. Surgical management can cause death, disability, and handicap.
The pros and cons of medical management versus medical and surgical management are finely balanced. The most reliable way of finding out which management is best to do a randomised trial, in which suitable patients are allocated to medical management or medical and surgical management at random. This has never been done with cavernomas, and this was the top priority identified by a Priority Setting Partnership for cavernoma. The NIHR wants research to be done to find out whether enough patients can be found for a randomised trial comparing 'medical management' with 'medical and surgical management' of symptomatic cavernomas. We need to know this because cavernomas are rare and we do not know whether patients and doctors will take part.
In three years, we will:
Create a network of specialists to do this study. We will include the UK and Ireland patient support organisations for people with cavernoma and doctors representing the relevant specialities at all the major hospitals specialising in decisions about cavernoma treatment in the UK and Ireland.

Invite newly diagnosed patients to join a pilot phase of a randomised controlled trial. Of 190 people diagnosed with brain cavernoma in 18 months, we estimate that 60 of them will enrol in the randomised trial. We will study why some patients take part in the randomised trial and others don't. We will use this information to change the methods of the trial if recruitment to the randomised trial goes slowly.

Estimate whether enough patients can be found for a full-scale randomised trial to be done to find out whether medical management or medical and surgical management of symptomatic brain cavernomas is best.
Chief Investigator – Professor Rustam Al-Shahi Salman
Principal Investigator – Mr Mario Tao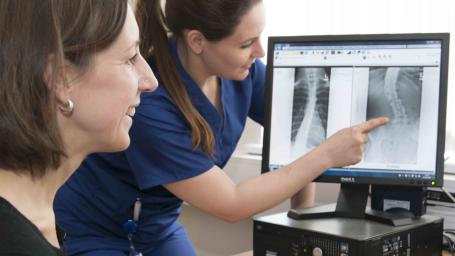 Become one of the thousands of people taking part in research every day within the NHS.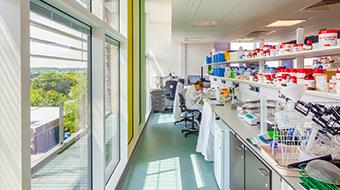 Find out more about our research and how we're working to improve patient care.
Contact Research
Research & Development
North Bristol NHS Trust
Level 3, Learning & Research building
Southmead Hospital
Westbury-on-Trym
Bristol, BS10 5NB

Telephone: 0117 4149330
Email: research@nbt.nhs.uk