Currently, there is extremely limited information regarding the risks posed by SARS-CoV-2 virus responsible for COVID-19 to patients with cancer.
This study aims to understand the presentation, management and outcomes of cancer patients with COVID19. The influence of cancer type and treatment will be explored as well as comparing cancer patients with non-cancer patients.
This study will provide valuable information that would educate as well as help inform practice for future possible outbreaks. The information may also inform the development of guidelines with regard to the care and management of cancer patients with viruses such as COVID19 and similar infectious diseases.
Cancer is immunosuppressive, the nature of the immunosuppression seems to be influenced by the microbiota, in addition pulmonary infections are also influenced by the host microbiota, therefore it is important to understand this impact in cancer patients. Analysis of samples from cancer patients with COVID19 offer the opportunity to learn more of these interactions.
The purpose of CCP-CANCER UK study is to obtain additional data from patients with cancer who were/are recruited into the Principal CCP-UK study which is the key national protocol for characterising COVID19 in the UK population. This study is designed to supplement, not replace, the Principal CCP-UK protocol.
This study will be open to research sites who are currently participating in the Principal CCP-UK study.
The CCP-Cancer UK study will run for two years. An additional specific cancer data set will be collected from participant's existing medical records. This cancer specific information when combined with the rich data set related to the COVID-19 episode (derived from CCP-UK) will enable a full understanding of COVID-19 in patients with cancer as well as enable a comparison with non-cancer patients.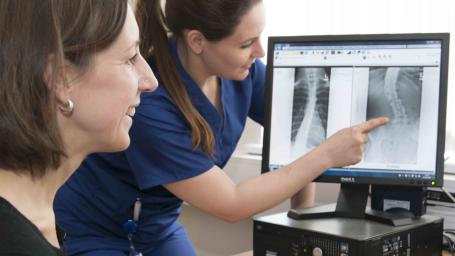 Become one of the thousands of people taking part in research every day within the NHS.
Contact Research
Research & Development
North Bristol NHS Trust
Level 3, Learning & Research building
Southmead Hospital
Westbury-on-Trym
Bristol, BS10 5NB

Telephone: 0117 4149330
Email: research@nbt.nhs.uk