The Breast Care Centre at NBT offers patients, and people at risk of developing breast cancer, excellent patient centered care and the opportunity to participate in research.
The centre has had a successful research team in place for a number of years delivering complex interventional studies.
Please speak to the person treating you to find out if there is a research study that may be able to help you.
Current Studies:
PIONEER
Around 75% of breast cancers are defined and driven by Oestrogen receptor alpha (ERα) transcriptional activity. Standard treatment is endocrine therapy however clinical outcomes vary considerably, and a proportion of women with early breast cancer driven by ERα transcriptional activity develop drug resistance, and relapse with incurable, metastatic disease.
Previously the interaction of ER (Oestrogen Receptors)and PR (Progesterone Receptors) were thought to be minimal and PR activity was thought to be just a passive effect of a functional ER. Recent laboratory studies have focused on this subject and have indicated that there may be a more important interaction between ER and PR; which could have significant effects on breast cancer outcomes.
This trial will investigate the effect of combining megestrol acetate (a progesterone receptor activator)and letrozole (an anti-oestrogen) which is a standard endocrine therapy for post menopausal women. This is a 'window of opportunity' study treating and observing the patients in the two weeks prior to definitive surgery. The study is split into three arms; one in which the patients receive only the standard treatment Letrozole; one in which they will receive a combination of Letrozole and low dose Megestrol acetate and the last which will receive Letrozole and high dose Megestrol acetate. This trial will be open to postmenopausal women with newly diagnosed, untreated ER-positive, HER2-negative, invasive primary breast cancer.
Project Details
Principal Investigator: Miss Govindarajulu Sasirekha
Planned End Date: 31/10/2021
Local Ref: 4316
PROSPECTS
The accuracy of two view digital x-ray mammography (2DDM) in breast cancer screening is limited because of superimposition of normal breast structures onto a two dimensional image. Mammography signs of breast cancer may be obscured, particularly in women with dense glandular breast tissue, resulting in delay in diagnosis of cancer. Interval cancer data shows that up to 4000 women per annum (2.88 per 1000 screened) are diagnosed with breast cancer in the interval between screens. Conversely, superimposition of normal tissues may produce features on mammography which are suspicious for cancer and lead to unnecessary recall for further diagnostic tests.
Digital Breast Tomosynthesis (DBT) is an x-ray mammography technique which involves acquiring multiple low dose projection images over a limited angular range (less than 50 degrees). These projection images are reconstructed into a set of images consisting of parallel planes, typically 1mm apart throughout the breast, and provide three dimensional information to the film reader. A synthetic 2D mammogram (S 2D) has been developed using the data from the reconstructed DBT images.
Studies of DBT + 2DDM in screening have shown increased invasive cancer detection rates and lower false positive recall rates.There may be increased costs related to the technology and reading times.
The aim of this trial is to measure the impact and cost-effectiveness of DBT + 2DDM or S 2D in routine screening compared to standard 2DDM.
100,000 women will be recruited using NHS screening sites with DBT mammography equipment. At each site, through a clinic randomisation process, half the trial participants will undergo standard 2DDM (the control group) and half will undergo 2DDM + DBT (the intervention group). All cases will be double read - in the intervention group, one read will be DBT + 2DDM, and one read will be DBT + S 2D. Arbitration or consensus will be used for reader 1/2 discordance.
Project Details
Principal Investigator: Dr Alexandra Valencia
Planned End Date: 27/02/2024
Local Ref: 4441
SMALL TRIAL (v1.0)
Open surgery versus minimally invasive vacuum-assisted excision for small screen-detected breast cancer – a phase III randomised multi-centre trial
The SMALL study is a research study which will help experts learn whether some women with small breast cancers, which are at low risk of spreading can be safely treated by removal of the cancer using a biopsy needle (under a local anaesthetic) instead of an operation.
The SMALL study will compare open surgery with a minimally invasive technique called vacuum-assisted excision (VAE) for the treatment of small breast cancers found at breast screening. Such small breast cancers have usually been treated with open surgery. The 2012 UK Breast Screening Review showed that breast screening does save lives, but that many women may be having more treatment than is necessary for their breast cancer.  Also, experts do not currently know how open surgery compares with other safe and effective methods to remove small breast cancers. We want to find out what the best treatment is for women like you, so that in future we can only operate on those women who really require surgery. We aim to do this by comparing open surgery with VAE. VAE is widely used in the Breast Screening Programme and has been successfully used instead of an operation to removal small benign tumours in the breast. Based on this, in the SMALL study we would like to find out if VAE (which involves the use of a biopsy needle to remove the cancer) will be as effective as an open operation.
A benefit from taking part in this study is that you will provide information that will help doctors change and improve the way breast cancer is treated in the future. Some women may be able to avoid unnecessary breast surgery in the future as a direct result of the knowledge gained from you taking part in this study.
Project Details
Principal Investigator: Miss Shelley Potter
Planned End Date: 30/11/2029
Local Ref: 4432
PRIMETIME
Some breast cancers are considered low risk. Low risk means there is a small chance of the breast cancer returning after it has been removed during surgery. Currently, patients with low risk breast cancer have radiotherapy after surgery, followed by drug treatment (hormone therapy tablets) for 5 years. Radiotherapy reduces the risk of cancer returning in the breast (local recurrence). However for patients with a low risk breast cancer, the risk of radiotherapy side effects may start to outweigh its benefit.
The PRIMETIME study aims to identify a group of women who can safely avoid radiotherapy because the risk of their cancer returning is so low. A research calculation called IHC4+C will be used to calculate a woman's risk of cancer returning 10 years after surgery. 'Very low' risk patients are those where the chance of their cancer returning 10 years after surgery is less than 5%. This means that out of 100 women with 'very low' risk breast cancer, cancer will return in less than five women.
In the PRIMETIME study women with 'very low' risk breast cancer can avoid having radiotherapy. All other women will be recommended to have radiotherapy according to standard care. Patients who are eligible to take part are those with a small, slow growing breast cancer which has not spread beyond the breast. Patients will be 60 years or over, have had surgery to remove their cancer with a plan to receive at least 5 years of drug treatment (hormone therapy) for their cancer.
The study will be conducted in NHS hospitals in the UK. Participating patients will be followed up by their treating hospital for 10 years following surgery.
Project Details
Principal Investigator: Miss Shelley Potter
Planned End Date: 19/05/2030
Local Ref: 4244
The ANTHEM Feasibility Study
Breast conserving surgery (BCS) is the preferred treatment for many women with breast cancer. Standard techniques, however frequently result in poor cosmetic outcomes and mastectomy (removal of the breast) with or without immediate breast reconstruction is often recommended. Currently 40% of the 55,000 women diagnosed with breast cancer each year undergo a mastectomy but of these only 1 in 4 receive reconstruction.
Oncoplastic breast conservation surgery (OPBCS) describes a range of volume replacement (e.g local perforator flap LPF)) and volume displacement techniques (e.g Therapeutic mammaplasty (TM)) that may extend the boundaries of standard BCS and allow some women to avoid mastectomy and potentially improve their quality of life.
There is a need for high-quality research to determine whether OPBCS offers a safe and effective alternative to mastectomy but preliminary work is needed to ensure a future large-scale study is feasible, well-designed and addresses questions important to patients and the NHS.
The feasibility study will have 4 parts:
A national survey (a nested service evaluation) to understand current national practice of OPBCS

A pilot study to explore how many women are suitable for OPBCS as an alternative to mastectomy; choose to undergo the procedure and whether existing patient-reported outcome questionnaires measure outcomes important to patients undergoing different types of surgery accurately and can reliably be used in a future large study.

Interviews with patients to explore their views of different surgical options and the adequacy of questionnaires used to assess key patient-reported outcomes

Design of the future study
This study will be the first-step providing high-quality evidence to support the use of OPBCS as an alternative to mastectomy. It will promote choice, improving outcomes for patients, many of whom will be long-term breast cancer survivors.
Project Details
Principal Investigator: Miss Shelley Potter
Planned End Date: 30/12/2022
Local Ref: 4867
ATNEC
Breast cancer sometimes spreads to other areas of the body via the lymphatic system. The first place that cancer cells travel to is the armpit (also known as the axilla). Chemotherapy can be given as a first treatment to target these cells and reduce cancer in the armpit before surgery. This is called neoadjuvant chemotherapy.
After chemotherapy, further treatment to the armpit (either surgery or radiotherapy) is usually offered to everyone. This extra armpit treatment can cause troublesome side effects such as lymphoedema (arm swelling) and shoulder problems.
Sometimes neoadjuvant chemotherapy works so well that it removes all cancer cells in the armpit.
The ATNEC study is looking at whether, in these cases, further armpit treatment is needed.
Project Details
Principal Investigator: Miss Shelley Potter
Planned End Date: 30/12/2022
Local Ref: 4867
EMBED – Early Markers for Breast Cancer Detection
Women at increased risk of cancer represent an ideal population for initial evaluation of new early detection strategies.
Moreover, they are often in regular surveillance programmes, providing opportunities to compare new screening approaches with existing surveillance. Finally, individuals with a family history of cancer are generally highly motivated by virtue of their personal experience of the disease. Strategies developed in a high-risk population, however, may become applicable in the general population if they are sufficiently cost-effective.
The main aim of this project is to a establish a new cohort of women at an increased risk of breast cancer, based on local breast screening centres, to collect specimens and associated clinical data to allow assessment of integrated methods across a wider range of risk groups. We will follow women up annually to establish a resource of serial blood samples and mammogram images. The cohort will follow a similar protocol to the existing EMBRACE study, a prospective cohort study that has recruited and followed individuals with BRCA1 and BRCA2 mutations through clinical genetics centres in the UK since 1998.
Project Details
Principal Investigator: Miss Shelley Potter
Planned End Date: 31/09/2022
Local Ref: 5034
Best-BRA
Breast cancer affects one in eight women in the UK of whom 40% will require a mastectomy as their surgical treatment. Losing a breast may affect women's self-esteem and body image and breast reconstruction is offered to improve their quality of life. Breast reconstruction using implants is the most commonly performed procedure in the UK. There are two ways in which implants can be placed during implant-based breast reconstruction; the implants can be placed under the chest muscle (a subpectoral implant) or placed on top of the chest muscle (pre-pectoral implant).

The Best-BRA external pilot study will be undertaken first to establish whether it is possible to carry out a large-scale randomised controlled trial (RCT) comparing the effectiveness and cost-effectiveness of subpectoral versus pre-pectoral implant-based breast reconstruction.

We plan to recruit women over the age of 18 who are electing to undergo immediate implant-based breast reconstruction following mastectomy for breast cancer or risk reduction. Women will be randomised to either receive pre-pectoral implant-based breast reconstruction (with or without biological or synthetic mesh) or subpectoral implant-based breast reconstruction (with or without biological or synthetic mesh).

The Outcome for Pilot phase of this study is recruitment, adherence to trial allocation and outcome completion rates with embedded QuinteT (Qualitative Research within Trials) recruitment intervention (QRI). The aim of QRI in this study is to understand the study's recruitment processes and difficulties, suggest improvements and then work with the study team to implement these. The primary outcome for main future trial is patient satisfaction with breasts at 12 months following surgery. We will follow everyone up at 3 months and 12 months.
Project Details
Principal Investigator: Miss Shelley Potter
Planned End Date: 30/09/2022
Local Ref: 4716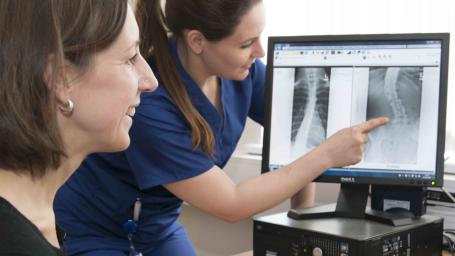 Become one of the thousands of people taking part in research every day within the NHS.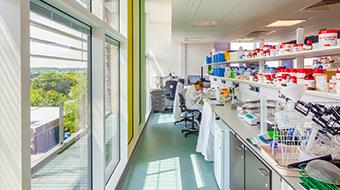 Find out more about our research and how we're working to improve patient care.
Contact Research
Research & Development
North Bristol NHS Trust
Level 3, Learning & Research building
Southmead Hospital
Westbury-on-Trym
Bristol, BS10 5NB

Telephone: 0117 4149330
Email: research@nbt.nhs.uk