Colorectal Current Research
The Colorectal Research team are based in the Clinical Research Centre at NBT, offering patients and people at risk of developing Colon cancer excellent patient-centred care and the opportunity to participate in research.
Delivering complex interventional and observational studies, the team is comprised of Research Nurses and a Research Administrator, supported by involvement from the wider multidisciplinary team.
Please speak to the person treating you to see if there is a research study that may be able to help you.
Current Studies:
CReST2
Up to 40% of patients who develop colorectal cancer are either not fit enough for resectional surgery or have advanced disease. Treatment in these patients is palliative and aimed at prolonging life and maximising its quality.
A significant proportion of patients with colorectal cancer present as an emergency, where the cancer has caused a bowel blockage. Unless the blockage is relieved, the bowel perforates and the patient develops peritonitis. Surgery, if performed, is associated with increased mortality, prolonged hospital stay, increased stoma formation, reduced quality of life and patients are often unable to have chemotherapy.
An alternative to surgery for patients presenting with an obstruction is stent insertion across the blocked part of the bowel. The stent is made of a special metal which expands when inserted. The procedure does not require general anaesthetic, and when successful, provides immediate relief of symptoms, avoiding the need for surgery and a stoma.
When a stent is inserted into patients who are too unfit for major surgery or the cancer is too advanced for surgery, the stent is left in the patient indefinitely. Survival in these palliative patients is improving and about half the patients receiving chemotherapy will survive 18-24 months. Unfortunately, stent related complications are common, occurring in over one third of patients. Potential complications include bowel perforation, stent obstruction with recurrent blockage and stent migration. Two designs of stent are used in the UK; uncovered stents made of bare metal, and stents with a plastic covering designed to reduce the chances of stent blockage.
Currently there is insufficient information comparing the two stent designs in terms of relative risk of complications of each stent design and outcome related to patient's expectations and quality of life.
CReST2 will assess whether uncovered or covered stents are best for patients treated for palliation.
Project Details
Principal Investigator: Miss Anne Pullyblank
Planned End Date: 30/04/2023
Local Ref: 3985
VODECA
Volatile Organic compounds for detection of colorectal cancer or the VODECA study is a case control study that aims to investigate volatile organic compounds (VOCs) associated with adenomas and early colorectal cancer (CRC) ultimately developing a panel of VOCs that can be used to select patients for colonoscopy to improve detection of colorectal neoplasia and reduce deaths from colon cancer.
We wish to recruit adult patients undergoing colonoscopy and patients being treated for colorectal polyps or cancer.
The study will be 3 years in duration.
Project Details
Principal Investigator: Miss Anne Pullybank
Planned End Date: 30/11/2021
Local Ref: 4586
STAR-TReC Phase III
STAR-TREC is an international, multi-centre, randomised, phase II feasibility study comprising a 1:1:1 randomisation for eligible subjects with a small, clinically localised rectal cancer between; (a) conventional TME surgery, (b) organ saving utilising chemo radiation and (c) organ saving utilising short course preoperative radiotherapy
The aim of the STAR-TREC study is to find the best way of treating a small rectal cancer. STAR-TREC will compare three different approaches. The "gold standard" treatment involves a large operation (called radical surgery) to remove the whole rectum. Two new approaches are designed to avoid the need for major surgery, we call these the "organ saving" treatments. These organ saving treatments use different types of radiotherapy to try and shrink the cancer as much as possible. How much the cancer shrinks will guide what happens next. In some patients the cancer disappears completely after radiotherapy and no further treatment is needed. In others a small lump remains after radiotherapy, and this is then removed by 'keyhole' surgery through the anus. Only the part of bowel wall affected by cancer is removed, most of the rectum and the anus are left alone. Finally, if the cancer does not shrink sufficiently we recommend that the patient has radical surgery to remove the rectum. While we believe that these new approaches are likely to have fewer side effects than the "gold standard" treatment, not many patients have received organ saving treatment, so we do not know if it will be as effective at curing cancer. In addition, some patients may have organ saving treatment and still need major surgery at some point. We will learn more about the new organ saving treatments such as how often treatment successfully saves the rectum, what side effects occur and how patients feel after treatment; particularly how well their bowels work.
Project Details
Principal Investigator: Ms Ann Lyons
Planned End Date: 21/10/2021
Local Ref: 3870
Defining the Demoninator – ELF2
Patients can develop conditions that require treatment by an emergency operation called a laparotomy. The National Emergency Laparotomy Audit (NELA) was set up and this has improved the outcomes from surgical units performing emergency laparotomies. NELA has improved the care of patients before and after their laparotomy, and thus improved UK wide outcomes. When patients become older and have more medical conditions, they can become frail.
Frailty is not just a measure of age, but of a person's general health and independence and is a range. Being frail makes it more difficult to recover from an illness and operations. A previous research study (ELF), undertaken by researchers involved in this study, found that those patients with a higher frailty score had more problems recovering from an emergency laparotomy, stayed in hospital longer and had decreased rate of going home after the operation.
However, there is a group of patients that very little is known about, the older patient that requires a laparotomy as treatment for their emergency condition but do not have the emergency laparotomy (NOLAP). There is little information and research into the total number who not undergo laparotomy, and reasons for not having a laparotomy, frailty and outcomes for these patients. A smaller study has suggested that a third of patients that do not have a laparotomy are alive and well at one month. This multi-centre UK study aims to compare the data from those that do not undergo
laparotomy with those that do in the older patients. The findings of this study will be used to improve the shared decision making process in this group of patients by providing relatable information to patients but to also improve the patient care and resources available to the patients.
Project Details
Principal Investigator: Ms Kathryn McCarthy
Planned End Date: 01/09/2021
Local Ref: 4710
Add-Aspirin
Background: Cancer is a global problem. There is significant pre-clinical and epidemiological evidence demonstrating that aspirin has anti-cancer effects. Recently, individual patient data meta-analyses, from trials designed to assess cardiovascular benefits of aspirin, have shown reductions in cancer incidence and mortality associated with regular aspirin use. Additionally, the CAPP2 trial has demonstrated that daily aspirin prevents cancers associated with the Lynch syndrome.
In the meta-analyses, short-term effects on cancer mortality and a decrease in risk of metastases suggest a role for aspirin in the treatment as well as prevention of cancer. This is supported by several large observational datasets. Concerns over toxicity, particularly serious haemorrhage, have limited the use of aspirin in the primary prevention of cancer. In the adjuvant setting the benefit:risk ratio will be different, with higher morbidity and mortality from recurrent cancer potentially outweighing risks associated with regular aspirin use.
Aim: To assess whether regular aspirin use after standard therapy prevents recurrence and prolongs survival in patients with early stage common solid tumours. International recruitment will allow assessment of the intervention in different communities.
Methods: The question will be addressed in four tumour sites (colorectal, breast, gastrooesophageal, prostate) using parallel trials with a common infrastructure. Each trial will be a multicentre, phase III, double-blind, placebo-controlled randomised trial. Participants will be randomised to 100mg aspirin, 300mg aspirin or a matching placebo, to be taken daily for 5 years.
Primary outcomes will depend on tumour site and trials will be separately powered, requiring 2000-3000 patients with each tumour type to demonstrate effects of aspirin on disease recurrence and survival. Secondary outcomes include overall survival, adherence, gastrointestinal complications and cardiovascular events.
Project Details
Principal Investigator: Ms Ann Lyons
Planned End Date: 02/05/2027
Local Ref: 3589
Consider19
The COVID-19 (coronavirus) pandemic has changed how NHS care is delivered. The surge of critically unwell patients has led to many services being cancelled or postponed, including planned operations for bowel cancer. Usual approaches to treating bowel cancer have also needed to adapt for safety reasons, to reduce the risk of exposing patients to COVID-19. However, a short pause or change to normal bowel cancer services can also have potentially serious effects on patients' quality of life and survival.
While the peak of infections may have passed, resuming normal NHS services will take time. The NHS recommends a system to prioritise patients, to ensure those most in need receive their operation first. There will, however, be a backlog of patients awaiting surgery, and some may be offered non-surgical or palliative care. Healthcare professionals need to clearly communicate information about delays and changes to bowel cancer treatment with patients. These conversations can be complex, but it is important they are delivered well, so that patients can make informed decisions and adhere with clinical recommendations.
The aim of this project is to investigate how decisions about the surgical management of bowel cancer are formulated and communicated with patients as the COVID-19 pandemic evolves. We intend to interview clinical professionals about the changes to colorectal cancer services since the onset of the pandemic, and audio-record their clinical consultations with patients. Eligible patients include individuals with a diagnosis of bowel cancer, who are candidates for surgical intervention, or have undergone surgical intervention over the course of the study period. We also intend to interview patients, to investigate their perspectives on their care, and the information communicated to them by clinical professionals.
The study will last 10 months and will take place across at least 3 NHS hospital Trusts in England.
Project Details
Principal Investigator: Ms Anne Pullybank
Planned End Date: 31/05/2021
Local Ref: 4875
ALPACA - Understanding patients' and healthcare professionals' views of real time monitoring and feedback of shared decision making in secondary care: a qualitative study
The aim of this study is to understand patients' and healthcare professionals' views towards real time monitoring of patients' experiences using ePROMs. This information will be used to optimise the impact of a quality improvement programme and improve the pathway of care at an NHS trust. Specifically, the study will explore:
The impact of monitoring on clinical care.
This study will conduct semi-structured in-depth interviews and observations with patients and healthcare professionals to support a quality improvement programme at an NHS Trust.
Shared decision-making is when patients and healthcare professionals, such as doctors, make treatment decisions together. Southmead Hospital is testing ways to improve shared decision-making processes for patients. As part of this, you will have completed a short questionnaire about your experience with shared decision making during your consultation
discussions. This study wants to find out how you felt about sharing your views in this way by interviewing you. We would also like to audio-record consultations to understand whether communication between patients and healthcare professionals has improved.
This helps everyone understand what has worked well, as well as highlighting where improvements need to be made. The overall aim is to help improve the communication between patients and doctors and make the shared decision-making process better for everyone.
Project Details
Principal Investigator: Mr Angus McNair
Planned End Date: 31/01/2023
Local Ref: 5022
Paused Studies:
ALLEGRO
A common problem in about 40% of patients having bowel surgery is that their bowel takes longer than normal to start working again. In most patients the bowel will start working after surgery in 3- 4 days, but in some it takes a week or more. We call this delayed recovery of gut function. This delayed recovery causes nausea, vomiting, complete constipation, tummy pain and tummy swelling (distension). As a result, patients cannot eat or drink until gut function returns, their recovery is slower, and they have to stay longer in hospital. There is no immediate cure, and although it gets better on its own in most cases, it can take from 3-7 days to do so. During this time patients have to have a continuous intravenous drip and often insertion of a nasogastric tube to empty the stomach to reduce vomiting (most patients find this very unpleasant).
One of the common drugs used in hospitals is the local anaesthetic Lidocaine, used to "freeze" parts of the body, for example for minor skin operations or dental procedures. Recently lidocaine has been used intravenously (through the vein) as part of a general anaesthetic. It reduces pain and inflammation caused by surgery and seems to help other aspects of recovery that may be important for return of gut function, for example reducing nausea and vomiting, and shortening the time from surgery to first bowel movement. However, previous studies were small and the true benefit of Intravenous (IV) lidocaine is uncertain. We hope to find out if giving IV Lidocaine improves recovery of gut function after colorectal surgery for NHS patients.
Project Details
Principal Investigator: Miss Anne Pullyblank
Planned End Date: 21/09/2021
Local Ref: 4467
Related Information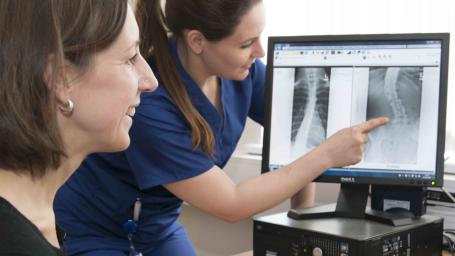 Become one of the thousands of people taking part in research every day within the NHS.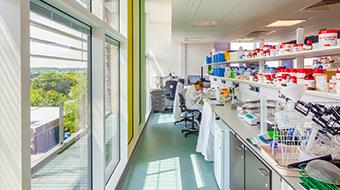 Find out more about our research and how we're working to improve patient care.
Contact Research & Innovation
Research & Innovation
North Bristol NHS Trust
Floor 3, Learning & Research Centre
Southmead Hospital
Westbury-on-Trym
Bristol, BS10 5NB

Telephone: 0117 4149330
Email: research@nbt.nhs.uk