Our Neurosciences service is world leading in a number of clinical and research specialities include stroke, dementia, Parkinson's disease, multiple sclerosis and Huntington's disease. 
The team work closely with National Institute for Health Research (NIHR) networks to deliver research excellence for patients with complex and varied needs.
Please speak to the person treating you to find out if there is a research study that may be able to help you.
Current Studies:
MODULATE-LBP
This is a clinical trial that serves to determine if stimulating the spinal cord at 10kHz using an implanted electrode can be effective in helping patients with long term low back pain. These patients have to have a component of their pain being nerve related and not as a result of previous spinal surgery. As conventional spinal cord stimulation at much lower frequencies (40-70Hz) is accepted for treating leg pain, usually as a result of previous spinal surgery it has poor effect on the pain that is coming from the back itself. We did some preliminary studies on using 10kHz spinal cord stimulation for low back pain without prior surgery and found very promising results that we wish to test using a more robust and controlled study design.
The study involves selecting patients with predominant low back pain with a neurophatic nerve component but no previous spinal surgery. All patients will be implanted with the device and for the duration of the study (6 months) they will be randomised to receive either active or dummy (placebo) treatment. One half of patients will have the spinal electrode activated and the other half will have a dummy electrode activated. After the study period all will be given the option of having the spinal electrode activated if it was not done so before. We aim to measure pain response and effects these devices will have on function, quality of life and medication use. In addition, we will look at any issues regarding safety and adverse effects.
Project Details
Principal Investigator: TBC
Planned End Date: TBC
Local Ref: 4853
EvokeTM Data Collection
This is a multicentre prospective data collection on the electrophysiological and device data and the programmability of the Saluda Medical EvokeTM Closed-Loop SCS System for the treatment of patients with chronic trunk and/or limb pain followed for 2 years. The collected data will be pooled and reported across sites.
Project Details
Principal Investigator: TBC
Planned End Date: TBC
Local Ref: 4703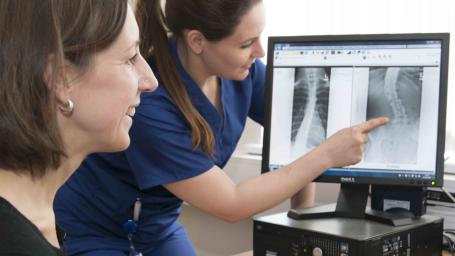 Become one of the thousands of people taking part in research every day within the NHS.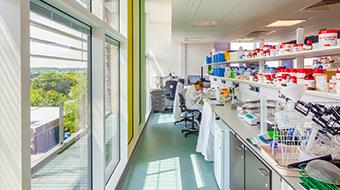 Find out more about our research and how we're working to improve patient care.
Contact Research
Research & Development
North Bristol NHS Trust
Level 3, Learning & Research building
Southmead Hospital
Westbury-on-Trym
Bristol, BS10 5NB

Telephone: 0117 4149330
Email: research@nbt.nhs.uk