A vital branch of our Acute Care Department, the Stroke Clinical Research Team deliver national and international multi-centre studies in Stroke and related specialities, working to advance the care that we give to our patients.
The team also work closely with colleagues across the Trust and beyond to develop new and innovative research ideas that test new treatments especially in the field of stroke.
Please speak to the person treating you to find out if there is a research study that may be able to help you.
Current Studies:
ELAN
Early versus Late initiation of direct oral Anticoagulants in post-ischaemic stroke patients with atrial fibrillatioN (ELAN): an international, multicentre, randomised controlled, two-arm, assessor-blinded trial
The ELAN trial aims to estimate the net benefit of early versus late (current standard practice) initiation of direct oral anticoagulants (DOACs) in patients with acute ischaemic stroke related to atrial fibrillation.
For more information about this study, visit the ELAN website.
Project Details
Principal Investigator: Dr Ben Grimshaw
Planned End Date: 08/07/2022
Local Ref: 4279
PRECIOUS
Every year, 1.3 million Europeans have a first stroke. One fifth to one third of stroke patients die in the first month after stroke, and one third remain dependent on the help of others. The annual costs for stroke care in Europe have been estimated at €64.1 billion.
Stroke incidence increases almost exponentially with age, and the personal, societal, and economic burden of stroke is therefore largely driven by its frequent occurrence in the elderly. Elderly patients are at the highest risk of complications after stroke, such as infections and fever. These complications are strongly and independently associated with a higher risk of death or dependency.
The risk of developing these complications can be reduced by very simple, safe, and cheap measures, such as metoclopramide for the management of dysphagia, antibiotics for the prevention of infections, and paracetamol for the prevention of fever, but it is uncertain whether these measures also improve functional outcome.
Using these measures, the PRECIOUS study is looking at ways of helping people make the best recovery they can from a stroke by treating these possible complications at an early stage. The idea of this is to reduce the chance of these complications starting, and to find out if this improves long-term recovery from stroke.
For more information about this study, visit the PRECIOUS website.
Project Details
Principal Investigator: Dr Philip Clatworthy
Planned End Date: 31/07/2022
Local Ref: 4091
HABIT
Hemianopia Activity Based InTervention (HABIT): refining and operationalising a rehabilitation intervention for visual field loss after stroke.
Led by Dr Philip Clatworthy, this study aims to produce a treatment for loss of vision after stroke in adults that can be used in NHS services from early hospital-based rehabilitation to rehabilitation and care at home.
Project Details
Chief Investigator: Ms Kerry Smith
Planned end date: 31/07/2021
Local Ref: 4534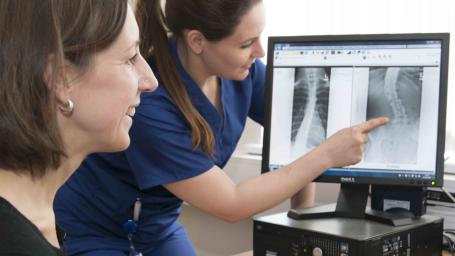 Become one of the thousands of people taking part in research every day within the NHS.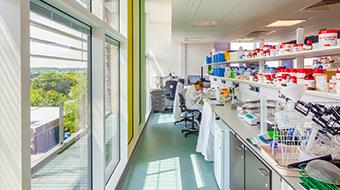 Find out more about our research and how we're working to improve patient care.
Contact Research & Innovation
Research & Innovation
North Bristol NHS Trust
Floor 3, Learning & Research Centre
Southmead Hospital
Westbury-on-Trym
Bristol, BS10 5NB

Telephone: 0117 4149330
Email: research@nbt.nhs.uk