The Vascular Research team conducts research that aims to improve the care of men and women using vascular services department at NBT. This includes arterial surgery, diabetic foot care, leg ulcers, varicose veins, and other vascular diseases.
We have had a successful research team in place for several years delivering complex interventional and observational studies.
The team collaborates widely with other disciplines and professions to develop ground-breaking research and care, for our patients and throughout the NHS.
Please speak to the person treating you to see if there is a research study that may be able to help you.
Current Studies:
EXCeL Registry
Patients presenting with a  dilation of the large abdominal artery, a so-called aneurysm of the abdominal aorta (AAA). The dilation in this blood vessel is caused by a weakening in the vessel wall. If left untreated, this bulge can continue to grow to a size that can affect other large arteries in the abdomen. Eventually the bulge can even tear, which is life-threatening. Treatment is aimed at preventing further growth and tearing. One of the accepted possibilities is to place a tube (stent graft) over the weak spot against the inside of the artery. The blood then flows through the stent graft so that the weak spot is spared. The Gore © Excluder © AAA Endoprosthesis is a new type of stent graft that has already received CE marking for treatment of an AAA. For this study, demographic data, surgical data and clinical data from patients who undergo a Gore © Excluder © AAA stent graft procedure will be collected over a period of up to 3 years.
Project Details
Principal Investigator: Mr Marcus Brooks
Planned End Date: 01/04/2022
Local Ref: 4230
LIMFLOW PROMISE UK
Patients who are candidates for the LimFlow System within the study have critical limb ischaemia of Rutherford Class 5 or 6 and are not suitable for any further endovascular or surgical intervention. These patients have a very high rate of limb amputation when they reach this "no option" stage where other interventions are not possible. The LimFlow System's foundation is similar in concept to that of surgical bypass surgery to the venous system (surgical deep vein arterialisation) for the peripheral limbs, but without the inherent risks of infection that make surgical bypass clinically not viable for patients who do not have adequate distal arteries and who are very ischaemic. The LimFlow procedure allows a bypass of the occluded peripheral artery by creating an arterio-venous connection to produce the venous arterialisation procedure in the below-the-knee vasculature.
The objective of this post-market study is to collect "real-life" clinical data among a population of patients treated with the commercially-available LimFlow System in order to evaluate the safety and effectiveness of the LimFlow System in creating a below-the-knee arterio-venous fistula for venous arterialisation in subjects with critical limb ischaemia. The LimFlow System is designed to create a connection between an artery and a vein located below the knee. This device has received CE-mark which means it has been licenced for clinical use in Europe.
Project Details
Principal Investigator: Peter Mezes
Planned End Date: 01/12/2021
Local Ref: 4289
The UK Complex Aneurysm Study (UK-COMPASS)
Abdominal aortic aneurysm (AAA) is a common condition where aorta, the biggest artery, begins to bulge abnormally. Usually this expands over years and can eventually burst, causing fatal internal bleeding. When an emergency life-saving operation is possible, they have high failure rate. A planned AAA repair operation prevents a burst aneurysm.
AAAs vary in complexity. Juxtarenal AAAs are more complex because they are close to the arterial branches to the kidneys. There are different methods of managing such complex aneurysms and doctors are unsure which is better.
The open surgical repair is a durable but serious operation involving slow recovery and higher operative death rates compared to alternative methods, of which Fenestrated Endovascular Aneurysm Repair (FEVAR) is the most established. In some patients with juxtarenal aneurysms, doctors are judiciously using standard endovascular repair (Off-label EVAR), a technique originally intended for use in less complex aneurysms. Endovascular methods cause less of a strain leading to faster recovery and fewer operative deaths, but are less durable requiring further procedures in the years after.
Some patients who are not fit enough to withstand open repair may be able to have endovascular repairs. In some patients no operation may be in their best interest. This study aims to examine how these different treatments compare in terms of clinical benefit and utilisation of NHS resources.
We intend to analyse the outcomes of all patients undergoing juxtarenal aneurysm treatment in England without altering their treatment, during a period of 2 years and collect 5 year follow-up. We plan to examine the routinely performed scans and utilise data that is routinely collected by the NHS. Available data will be analysed to compare the safety and effectiveness of different treatments, and to see if a particular treatment is better suited for particular features so patients can be offered bespoke treatment strategies.
Project Details
Principal Investigator: Dr Paul Bevis
Planned End Date: 30/06/2022
Local Ref: 4353
DAVE
Chronic venous ulceration are open wounds on the lower limbs which have been present for at least six months and are caused by a poorly functioning venous system. The affect about 1% of the general population and about 4% of those over 65. The wounds cause pain, reduced movement, and can smell - greatly affecting the quality of life of leg ulcer patients. The standard care for these patients is compression bandaging, which requires changing several times a week by community or district nurses; this drives the high cost of leg ulcer care, which can amount to £2.5 billion per annum.
Skin grafting can be used alongside compression bandaging and can help the ulcers heal faster than compression alone. Grafts can be taken from the patient's own skin, from a donor or from tissue engineered skin. An autograft (using own skin) can cause scarring and the need for a formal surgical procedure in theatre so are not suitable for all ulcer patients. Allografts (donor skin) and xenografts (animal skin) have been used successfully, but present similar drawbacks to autografts, plus the potential for the body to reject the graft and disease transmission. Tissue engineered skin has several advantages as it has been processed to remove the cells, and therefore is won't be rejected via the immune response. Human decellularised dermis (DCD) is generated from donated skin from deceased people and processed to remove the cells. It can be glued or sewn onto the skin under local anesthetic, in an out patient setting. DCD has mainly been studied in patients with diabetic foot ulceration and has shown improved healing rates and quality of life.
This study will investigate the use of DCD in addition to compression therapy versus compression therapy alone in patients with chronic venous leg ulceration.
Project Details
Principal Investigator: Mr Baris Ozdemir
Planned End Date: 30/09/2022
Local Ref: 4595
SWSHI-2 – Surgical Wounds Healing By Secondary Intention
A pragmatic, multicentre, randomised controlled trial to assess the clinical and cost effectiveness of negative pressure wound therapy versus usual care for surgical wounds healing by secondary intention (SWHSI 2).
After an operation, most wounds are closed using stitches or staples. Some wounds cannot be closed in this way and are left open. Sometimes wounds that have been closed may open up again. These "open" wounds are usually left to heal, over time, from the bottom up rather than attempting to close them again by some other means.
The most common treatment for these wounds is plain dressings. Another type of treatment is Negative Pressure Wound Therapy (NPWT) which is a relatively new treatment for open surgical wounds. It uses a small machine to apply suction to a wound through a special dressing. Use of NPWT has become more common and is used in around one third of people with open surgical wounds. It is not known which of these (NPWT or wound dressings) is the most effective treatment for surgical wounds healing by secondary intention and which treatment is best value for money. The SWHSI-2 Trial will therefore compare NPWT to normal wound dressings to see if it makes any difference to how quickly these open wounds heal.
Patients aged 18 years or older, with a surgical wound healing by secondary intention, will be invited to take part. Patients who agree to take part will receive one of the two treatments, selected at random using a computer system. We will compare what happens to the two groups over 12 months including: how long it takes peoples' wounds to heal; other important events such as number of infections, hospital admissions and further operations; and how much both treatments cost.
Project Details
Principal Investigator: Prof Robert Hinchcliffe
Planned End Date: 30/04/2022
Local Ref: 4665
PERCEIVE
The PERCEIVE study has been developed for adult patients being treated with chronic limb threatening ischaemia (CLTI; inadequate lower limb blood supply  or significant diabetic foot disease (DFD) for whom major lower limb amputation (MLLA) is considered or discussed. Relatives/carers of participating patients will also have the opportunity to get involved.
The study aims to:
Analyse the communication, consent, risk prediction and decision-making process in relation to MLLA, examined via patient-surgeon consultations and individual patient/HCP interviews.

Explore and describe how HCPs evaluate risks and outcomes when considering MLLA.

Explore and describe how risks are communicated and options discussed with patients and relatives/carers, assessing the extent of shared decision-making (SDM) in patient-surgeon consultations.

Explore and describe patients' perceptions of decision-making, the communication of risks and benefits of MLLA, expectations for rehabilitation (and whether these are met), and any decisional regret.
This is with the intention of being able to propose (an) intervention(s) to improve shared decision-making and risk perception/communication around MLLA, together with a logic model for the intervention and its future evaluation.
Project Details
Principal Investigator: Chris Twine
Planned End Date: 30/09/2022
Local Ref: 4928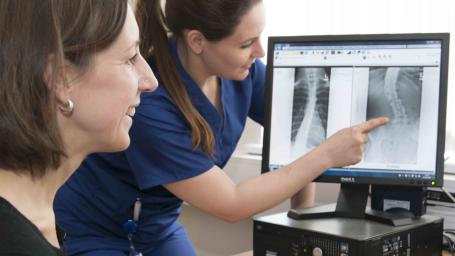 Become one of the thousands of people taking part in research every day within the NHS.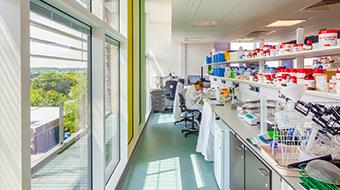 Find out more about our research and how we're working to improve patient care.
Contact Research & Innovation
Research & Innovation
North Bristol NHS Trust
Floor 3, Learning & Research Centre
Southmead Hospital
Westbury-on-Trym
Bristol, BS10 5NB

Telephone: 0117 4149330
Email: research@nbt.nhs.uk