North Bristol NHS Trust is committed to better healthcare, faster, through working with industry.
We offer access to world-class investigators across clinical disciplines, dedicated clinical trials infrastructure and consistently high patient involvement.
If you are interested in setting up a commercial research study with us, here's all you need to know…
Driving Feasibility: 
We are proud to be leaders in our field. 
North Bristol NHS Trust can provide you with detailed feasibility and eligibility data relevant for your study. 

We are able to establish realistic recruitment targets based on Trust specific incidence and prevalence rates. 

We have the capability of undertaking detailed analysis of our patient cohort to establish actual patient eligibility based on your protocol, from our overall NBT population. 
Integrated Research Infrastructure:
The delivery of studies is supported by our integrated research infrastructure with over 140 dedicated and experienced research health professionals. North Bristol NHS Trust has a highly flexible and responsive multi professional research infrastructure which enables the right staff to be deployed at the right time, for the appropriate research study. 
Dedicated Clinical Research Centre:
Enables more efficient use and maintenance of our research equipment such as  -80° freezers. Refrigerated centrifuges can be more easily monitored and maintained in one building, rather than being spread across the Trust.

Provides financial savings due to blood tubes stocks being managed centrally.

Gives us the opportunity to train students and allow us to develop the next generation of registered nurses and allied health professionals.

Provides a GCP standard document depository.

Controlled staff areas to ensure infection control.

Brings together researchers from all disciplines from across the Trust enabling them to work closer together to share best practice and to collaborate on research projects.
Getting started:
A research facilitation officer will be assigned to you and will:
Be your primary contact for the set-up of your study within North Bristol NHS Trust 

Facilitate an efficient set-up of your study so that you do not need to negotiate with multiple departments. They will help to co-ordinate:

The costing process and all contract agreements

Liaise with supporting departments including; pharmacy, medical records, finance, legal etc.
If you have any questions about the services we offer, or to get set up with your commercial research study, get in touch with the Research & Innovation Office via research@nbt.nhs.uk or 0117 414 9330.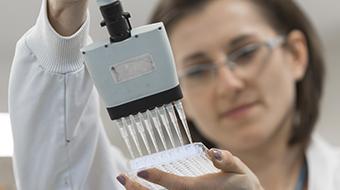 Explore the ground-breaking research currently taking place at North Bristol NHS Trust.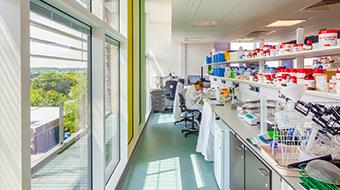 Find out more about our research and how we're working to improve patient care.
Contact Research
Research & Development
North Bristol NHS Trust
Level 3, Learning & Research building
Southmead Hospital
Westbury-on-Trym
Bristol, BS10 5NB

Telephone: 0117 4149330
Email: research@nbt.nhs.uk