At North Bristol NHS Trust, we are proud to continue delivering high quality research that directly benefits our patients.
The Research & Innovation office offers a range of courses specifically tailored to research staff across the organisation, including ICH GCP training.
We also promote GCP training organised by the NIHR West of England CRN.
If you are interested in a training course, please get in touch with NIHR West of England CRN direct via 0117 342 1375 or email westengland@nihr.ac.uk.
ICH GCP Training
What is ICH GCP?
The Good Clinical Practice (GCP) guidelines developed by the International Conference on Harmonisation (ICH) provide an international ethical and scientific quality standard for the design, conduct, recording and reporting of research involving human subjects.
While these guidelines primarily relate to the conduct of clinical trials of Investigational Medicinal Products (ctIMPs), they are equally relevant and applicable to the conduct of all research.
Why is ICH GCP important?
The primary aim of the guidelines is to safeguard the rights, safety, well-being and dignity of all research subjects. However, research that is conducted to GCP standards will be regarded as reputable and will assist in publication and international recognition of the research in the research community.
Do I need ICH GCP training?
If you are a Chief (CI) or Principal Investigator (PI) or a member of a research team that will be conducting a ctIMP, then ICH GCP training is a legal requirement.
How do I get ICH GCP training?
There are two options available:
Check the ICH GCP training dates page for a list of training sessions (courses run by NBT are free to attend subject to eligibility).

Contact the R&I office to book a place on a training session.
If you are due to take part an NIHR Portfolio-adopted project, you will be eligible to book a free place on the UKCRN ICH GCP training events. Details of these events are available online via NIHR Events.
'Good Clinical Practice (GCP) for new and experienced staff' provides information on regulations, serious breaches & safety reporting. 'Essentials for new clinical research staff' provides a useful introduction to essential documents, trial phases and the conduct of a study.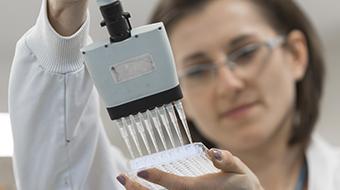 Explore the ground-breaking research currently taking place at North Bristol NHS Trust.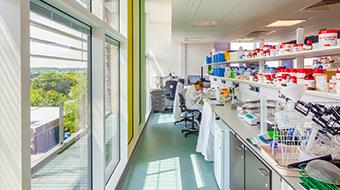 Find out more about our research and how we're working to improve patient care.
Contact Research
Research & Development
North Bristol NHS Trust
Level 3, Learning & Research building
Southmead Hospital
Westbury-on-Trym
Bristol, BS10 5NB

Telephone: 0117 4149330
Email: research@nbt.nhs.uk