There are a variety of funding opportunities available to undertake research from research councils to charitable bodies and internal funding.
These funding opportunities range in size and scope from personal awards for career advancement such as fellowships, project funding for small pilot or feasibility studies to multisite definitive trials and large programmes of research. 
The Research & Innovation development team can help you to identify the right funder for your study and highlight funding opportunities that match your needs. In this section of the website you will find information on the National Institute of Health Research (NIHR) which is a major funder of NHS, social care and public health research. They have various research programmes, training and fellowships available, as well as other funding opportunities arising from NIHR partners and charitable bodies.
Current Funding Opportunities:
Southmead Hospital Charity Research Fund: Round 13
Research & Innovation at NBT is pleased to announce the Round 13 call opening for the Southmead Hospital Charity Research Fund.
The Research Fund was set up in 2006 and has funded 99 projects to a total of £1,049,247. There are currently 6 active projects funded through public donations, with 7 more in set-up. Previous research projects include:
Researching whether a patient's own immune system can be used to fight lung cancer.

The educational and development outcomes for premature babies.

Whether a blood test can be devised to detect a brain tumour.
If you are interested in applying please email researchgrants@nbt.nhs.uk as soon as possible for the application form and guidance. We can work with you flexibly, as your other commitments allow, to support you with developing your application.
Submission Deadline: 24 November 2021 (End of Day)
Eligibility
Applications are invited from NBT staff including clinicians, allied health professionals and clinical academics. Lead applicants must currently hold a substantive or honorary contract with North Bristol NHS Trust. Collaborative applications are welcomed and, in particular, those that include university partners or other partners within the wider North Bristol health community.
What career level?
From new researchers applying for their first research grant, to experienced researchers looking to undertake pilot, feasibility, or proof of concept work.
Research area?
Research projects from any area which either has direct relevance to the NHS, or feeds into larger funding bids with the potential for impact on the NHS.
Funding limits: Maximum 24 month duration and up to £20,000
How to apply
Calls for applications are held annually and disseminated through the NBT operational update, LINK, R&I website and email distribution lists. If you do not currently receive email notifications and would like to be added to the Research & Innovation distribution lists, please email research@nbt.nhs.uk.
Funding Impact & Outcomes
The R&I Development Team will meet with all NBT Research Fund recipients approaching the end of their study to discuss the next steps and support you with realising routes to dissemination. In addition, it is a requirement that NBT Research Fund recipients report all the outputs and outcomes of the research (eg: publications) to the R&I Office.
Researchers, research organisations and research funders are increasingly required to demonstrate the potential, and realisation of the impact of their research. The ability to demonstrate and report on the impact of research in the long term will reply on capturing the outputs and outcomes of research projects/programmes in the short term.
In 2013, an NBT Research Impact and Outcomes survey was introduced. NBT Research Fund recipients are required to fill out and submit annually for up to 5 years post funding. The results will be published in an annual NBT research impact and outcomes report. This report will be made available via this website to the public.
​Previous Research Fund projects can be found within our Support Us section.
Related Information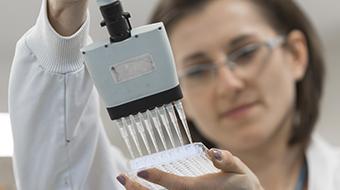 Explore the ground-breaking research currently taking place at North Bristol NHS Trust.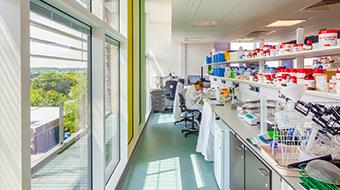 Find out more about our research and how we're working to improve patient care.
Contact Research & Innovation
Research & Innovation
North Bristol NHS Trust
Floor 3, Learning & Research Centre
Southmead Hospital
Westbury-on-Trym
Bristol, BS10 5NB

Telephone: 0117 4149330
Email: research@nbt.nhs.uk