There are a variety of funding opportunities available to undertake research from research councils to charitable bodies and internal funding.
These funding opportunities range in size and scope from personal awards for career advancement such as fellowships, project funding for small pilot or feasibility studies to multisite definitive trials and large programmes of research. 
The Research & Innovation development team can help you to identify the right funder for your study and highlight funding opportunities that match your needs. In this section of the website you will find information on the National Institute of Health Research (NIHR) which is a major funder of NHS, social care and public health research. They have various research programmes, training and fellowships available, as well as other funding opportunities arising from NIHR partners and charitable bodies.
Current Funding Opportunities:
Clinical Research Fellow Sessional Awards
These will be awarded to fund a period of research activity for up to one year for clinicians in training. It is anticipated that these will be part-funded by The David Telling Trust; and/or a service commitment is encouraged funded by the employing trust, and/or funding should also be sought from the Clinical Research Network West of England for time to develop and perform NIHR portfolio work. These awards thus offer the possibility of developing a research career that can be integrated into clinical training pathways and practice.
One Year Research Fellowship
Funding is again available for a medical/surgical trainee wishing to take a year out of clinical practice to undertake research. The award will cover the salary costs only of the successful applicant.
To apply, please use the below grant application guidance to describe the research proposed, but also include a CV of the potential research fellow and:
A one side of A4 sheet describing the applicants background and why he/she would benefit from the award.

A letter of confirmation from the applicants' consultant supervisor confirming that the applicant is suitable for the award and that the department involved has the necessary infrastructure, equipment and facilities to support the fellowship.

A note of the annual salary requested.
£25,000 Pump-priming Grants
These are pump priming awards. They are deliberately flexible to allow new researchers of all professions to start on the pathway of their own research.

Each of these grant opportunities have been generously provided by The David Teller Charitable Trust.
How to apply:
Please download a copy of the DTCT Grant Application form, emailing your completed document to stephen.falk@ubhw.nhs.uk.
Stephen Falk
Consultant Oncologist
Chairman, Advisory Board
David Telling Charitable Trust
Bristol Cancer Institute
Horfield Rd, Bristol
BS2 8ED
Please note:
Applications will be accepted for both research grants and medical equipment for up to £25,000, although more may be available for medical equipment if there is a strong case for it (there should be clear patient benefit and a reason why the NHS will not fund it).
Deadline:
28 August 2021
Related Information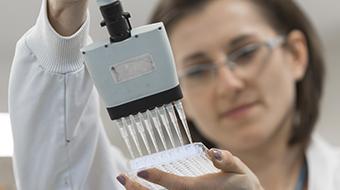 Explore the ground-breaking research currently taking place at North Bristol NHS Trust.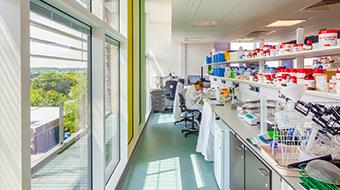 Find out more about our research and how we're working to improve patient care.
Contact Research & Innovation
Research & Innovation
North Bristol NHS Trust
Floor 3, Learning & Research Centre
Southmead Hospital
Westbury-on-Trym
Bristol, BS10 5NB

Telephone: 0117 4149330
Email: research@nbt.nhs.uk