There are a variety of funding opportunities available to undertake research from research councils to charitable bodies and internal funding.
These funding opportunities range in size and scope from personal awards for career advancement such as fellowships, project funding for small pilot or feasibility studies to multisite definitive trials and large programmes of research. 
The Research & Innovation development team can help you to identify the right funder for your study and highlight funding opportunities that match your needs. In this section of the website you will find information on the National Institute of Health Research (NIHR) which is a major funder of NHS, social care and public health research. They have various research programmes, training and fellowships available, as well as other funding opportunities arising from NIHR partners and charitable bodies.
Current Funding Opportunities:
Bristol Health Research Charity - Research Fellowship Grant
The Bristol Health Research Charity (Formerly the North Bristol NHS Trust Research Foundation) has put out a call for staff to apply for Research Fellowship Grants of up to £12,000 for a period of up to 12 months.
Applications are invited from NBT staff including clinicians, nurses and allied health professionals from any clinical area, who hold a substantive or honorary contract with NBT. The aim of the grant is to support NBT staff to undertake a preliminary research project which has direct relevance to the NHS. The February call for applications is to allow the applicants time to seek the assistance of NBT's R&I department in preparing the final applications.
As the research funds are largely "restricted" to the subject areas of Vascular/Cardiac, Urology/Renal and Neurosciences, but do not necessarily need to come from those departments if the applications apply to the defined subject areas. Applications for other areas are welcome but our ability to fund those is relatively limited.
Grants might be used to support the following activities:
Conducting a research project that is of direct relevance to the NHS

Conducting a pilot research project to provide evidence to support an NBT-led grant Application

Pump priming to give time to develop a research idea into a full grant proposal for a funded project in the future
About the Charity
The Bristol Health Research Charity (BHRC) was established as a charity in 1966 and was originally known as the Southmead Hospital Research Foundation. The aims of the charity remain the same: "The promotion and development of clinical research at hospital clinics or other establishments under the control of North Bristol NHS Trust. Registered Charity No. 248189
Deadline for applications 17:00 Friday 13th May 2022 
Please email Karen Evely for an application form, guidance document or any further information about the Fellowship Grant -  Karen.evely@nbt.nhs.uk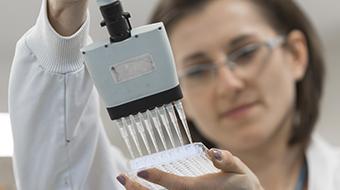 Explore the ground-breaking research currently taking place at North Bristol NHS Trust.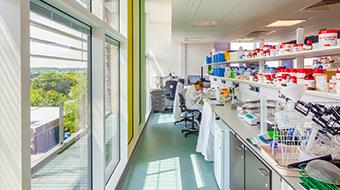 Find out more about our research and how we're working to improve patient care.
Contact Research
Research & Development
North Bristol NHS Trust
Level 3, Learning & Research building
Southmead Hospital
Westbury-on-Trym
Bristol, BS10 5NB

Telephone: 0117 4149330
Email: research@nbt.nhs.uk