North Bristol NHS Trust is a centre of excellence for health research. Our core ambition within Research & Innovation is to lead on quality research, answer important clinical questions, and ultimately improve patient care for all who pass through our doors.
We are currently managing £30 million in grants awarded to us to deliver new programmes of research. Over the last year we have had more grant submissions than ever before, with increasing numbers of our staff leading and designing research, with significant success in areas of musculoskeletal, urology, renal and microbiological grant development and delivery.
Our patients and the public are the contributing factor to this success, shaping all elements of the work we do. By encouraging their involvement from Stage 1, we ensure our studies are as relevant and accessible as possible to our entire patient population.
In 2020 alone, we opened 131 new research studies and 4,377 new people participated in research, with a further 1,985 involved in existing research. During the same period, we were awarded major new research grants in areas including Emergency, Urology, Renal and Orthopaedic Trauma surgery.
North Bristol NHS Trust is also a key partner with University Hospitals Bristol, Royal United Hospitals Bath and Gloucester Hospitals to become one of 13 NHS Genomic Medicine Centres in a major national initiative (The 100,000 Genome Project) that aims to transform diagnosis and treatment for patients with cancer and rare diseases. We will contribute approximately 600 genomes to the project annually, enabling the development of new and better predictive and diagnostic tests for diseases, allowing drugs and other treatments to be tailored precisely to the individual patient.
Support our mission to improve patient care by donating to Research today.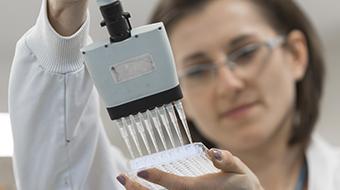 Explore the ground-breaking research currently taking place at North Bristol NHS Trust.
Contact Research & Innovation
Research & Innovation
North Bristol NHS Trust
Floor 3, Learning & Research Centre
Southmead Hospital
Westbury-on-Trym
Bristol, BS10 5NB

Telephone: 0117 4149330
Email: research@nbt.nhs.uk