Meet the Research & Innovation Team
Our dynamic team includes an array of clinical researchers and skilled support staff that look after North Bristol NHS Trust's broad set of research specialities.
If you want to find out more about the research we do, or have any other related query, simply get in touch with the relevant team member below. Alternatively, you can learn more about the researchers themselves by selecting your department of interest on our Current Research pages.
Executive Team
Director of Research: Prof David Wynick
Associate Director: Prof Marcus Drake
Deputy Director of Research: Dr Rebecca Smith
PA / Administrator: Carole Rudge
Communications
Research Communications and Patient & Public Involvement Manager: Sharon Nolan
Research Communications Officer: Matthew Ostrehan
Finance
Finance Business Partner: John Davey
Operations
Research Operations Manager: Helen Lewis-White
Contracts & Quality Officer: Samantha Leach
Trial Manager (Orthopaedics): Wendy Bertram
Trial Manager (Breast Care): Sadie McKeown-Keegan
Trial Manager (ICU): Kati Hayes
Trial Manager (Stroke): Aisling Cashell
Trial Manager (Women & Children's): Abi Loose
Regional Vaccine Trials Manager: Rachel Williams
Clinical Trials Manager Dr Donna Noonan: Dr Donna Noonan
Clinical Trials Officer Paolo Buscemi: Paolo Buscemi
Clinical Trials Officer Michael Sellick: Michael Sellick
Research Admin Data Officer: Kieran Kaur
Senior Research Facilitator: Denise Preece
Research Facilitator: Lidia Gonzalez Vila
Research Facilitator: Dr Nouf Jeynes
Research Facilitator: Lauren Bull
Research Matron: Deborah Warbrick
Clinical Research Centre Manager: Carolyn Smith
Clinical Research Centre Receptionist: Luke Thorne
Infrastructure
Research Infrastructure Manager: Angelo Micciche
Research Infrastructure Assistant: Carole Swindin-Staite
Development & Grants
Research Development & Grants Manager: Dr Rebecca Coad
Research Development & Grants Officer: Ella Parker
Research Development & Grants Officer: Aga Bakto
Research Accountant: Sue Butler
Research Accountant: Louise Heal
Research Programme Manager: Dr Tony Timlin
Research Project Facilitator (Medicine / Respiratory): Carrie-Louise White
Research Project Facilitator (Women & Children's): Laura Timlin
Senior Research Associate: Dr Sam Harding
Related Information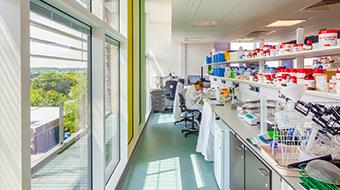 Find out more about our research and how we're working to improve patient care.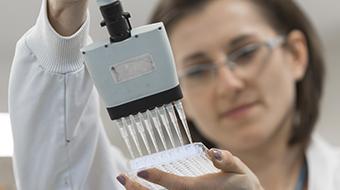 Explore the ground-breaking research currently taking place at North Bristol NHS Trust.
Contact Research & Innovation
Research & Innovation
North Bristol NHS Trust
Floor 3, Learning & Research Centre
Southmead Hospital
Westbury-on-Trym
Bristol, BS10 5NB

Telephone: 0117 4149330
Email: research@nbt.nhs.uk