North Bristol NHS Trust is committed to research and innovation that can improve the outcome of its patients and their experience of its services.
Working collaboratively with care providers across the geographical area, we seek to ensure that everyone we meet has equal access to research. With patients and the public at the heart of all we do, our four main aims are; to empower patients in research, support and nurture our workforce, make research visible in day to day activity, and work with our regional partners to improve healthcare.
This commitment has enabled us to deliver research both on time and to target, which ultimately leads to the highest quality outcomes and improved care for our patients.
Here Dr Rebecca Smith, Deputy Director of Research & Innovation, shares the team's passion for research delivery:
Video Transcript
I'm Becca Smith, I'm the Deputy Director of Research here at North Bristol NHS Trust, and it's my role to oversee everything to do with research within the organisation.
I think it's really important that we do research in the NHS to make sure that we can offer patients access to the best treatment, and also that we know what works best for everybody.
We do a really broad range of research here at North Bristol. We offer research in lots of our clinical specialties. We do different types of research, so people can get involved in questionnaires, they can get involved in trying new drugs and new techniques, and I think it's a really broad range of everything that enables everybody to get involved, but also helps us to improve all of the care that we offer within the organisation.
We work with our academic partners, so working with the universities in this region to make sure that we are looking at the best cutting-edge technology, and also really exploring some of the best ways to improve patient care within the NHS.
I'm really pleased that we're launching our five-year strategy this year. We've got lots of exciting things within it, but I think some of the key things from my perspective are that we want to make sure we're offering the right research to patients, and that we're researching the right things that patients are interested in, in that, you know, is it what's important for patients in this area? And also that we make the research we do really have an impact on the clinical care that we offer within the organisation. So it's really key that the research we do can make a real difference for patients.
We have an ambition to be world-leading. You know, we're one of the best research institutes in the country, and I think we've got a real ambition to improve on that and make ourselves a centre of excellence in the UK.
Related Information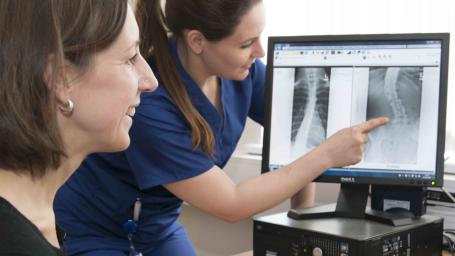 Become one of the thousands of people taking part in research every day within the NHS.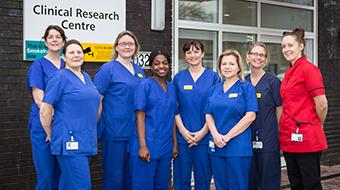 Want to find out more about our research? Simply get in touch with a member of our team here.
Contact Research & Innovation
Research & Innovation
North Bristol NHS Trust
Floor 3, Learning & Research Centre
Southmead Hospital
Westbury-on-Trym
Bristol, BS10 5NB

Telephone: 0117 4149330
Email: research@nbt.nhs.uk