COVID-19 Recovery (RS) Study
RECOVERY (Respiratory Support) is a national clinical trial that has been identified by the Government as an urgent public health priority.
Over 30,000 people are taking part in a range of NIHR-supported COVID-19 research studies across the UK, including RECOVERY (RS).
The study has been set up to compare three possible NHS treatments used to control oxygen levels, with the goal being to find out which is most effective at keeping oxygen levels high, and which is best at preventing a patient needing further medical assistance with their breathing.
Here, Dr James Dodd talks further about the RECOVERY (RS) study at North Bristol NHS Trust:
Video Transcript
Hello, my name is James Dodd, I'm a Consultant Respiratory Physician here at Southmead Hospital in Bristol, and I'm the Principal Investigator for the RECOVERY Respiratory Support study.
This is a national clinical trial that's been identified by the Government as being of urgent public health priority.
It's designed to be undertaken in adults admitted to hospital with confirmed or suspected COVID-19, and it's designed to determine what might be the best strategy of improving oxygen levels and helping to prevent patients from deteriorating and requiring more support with their breathing.
It compares three treatments that are already available in the NHS. One is CPAP (Continuous Positive Airway Pressure), whereby an awake patient will have a tight-fitting mask fitted where continuous pressure is applied and delivers oxygen to keep the airways open and clear.
The second is High-Flow Nasal Oxygen, whereby humidified or moistened oxygen is delivered at speed through tubes up the nose to improve oxygen levels. And finally it is to compare the standard treatment of oxygen masks or tubes up the nose.
Nobody's currently clear as to which of these strategies is more effective. This study is designed to answer that question, and the data will be reviewed regularly to identify if there is any treatment that is more effective and can be made available at speed to patients across the NHS.
We have a dedicated team working seven days a week at Southmead Hospital made up of nurses, physiotherapists and doctors working the emergency respiratory and critical care areas to recruit to this important study.
Related Information
Take Part in Research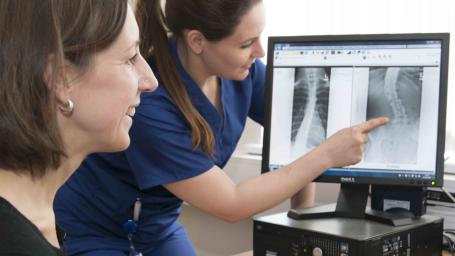 Become one of the thousands of people taking part in research every day within the NHS.
Contact Research & Innovation
Research & Innovation
North Bristol NHS Trust
Floor 3, Learning & Research Centre
Southmead Hospital
Westbury-on-Trym
Bristol, BS10 5NB

Telephone: 0117 4149330
Email: research@nbt.nhs.uk