Dementia Current Research
Our team includes Neurologists, Psychologists, Researchers and Nurses from both University of Bristol and North Bristol NHS Trust.
We diagnose and treat patients with dementia and also offer clinical research opportunities to people with and without dementia. Our research focuses on early diagnosis of dementia, understanding how memory is stored in the brain and how this can be enhanced and clinical trials of treatment in dementia.
We run one of the only brain health clinical services in the country, seeing people with mild memory problems, and offering precision early diagnosis or exclusion of dementia.  We also offer evidence-based brain health lifestyle advice and access to research which aims to delay the onset of dementia.
For further information about our Dementia research, visit our ReMemBr Group web pages.
Please speak to the person treating you to find out if there is a research study that may be able to help you.
Current studies:
Helping people with aphasia have better conversations: which therapy works best and for who?
Compare the effectiveness of six weeks of 'Better Conversations with Aphasia Therapy' to six weeks 'Communication Strategy Training'. Six dyads (a person with aphasia at least 6 months post stroke and their conversation partner) will be recruited from South East England NHS speech and language therapy departments.
Dyads will receive 24 weekly home visits consisting of six sessions of Better Conversation with Aphasia Therapy or Communication Strategy Training, a four week gap and then six sessions of the alternate therapy. Four assessment sessions before, between and after each intervention will:
Measure changes in wellbeing and communication strategy use.

Profile language & cognition, to explore how these may effect therapy outcomes.
Project Details
Principal Investigator: Miss Amy Miller
Planned End Date: TBC
Local Ref: 3553
CognoSpeak: An automated cognitive assessment tool based on language (utilising automated speech recognition and Machine Learning)
The aim of this study is to understand whether patients with either memory complaints, suspected movement disorders, such as Parkinson's disease, people who have suffered a Stroke and healthy volunteers can talk to computerised doctor (CognoSpeak) regarding their neurological health.
CognoSpeak is a computerised person i.e. human looking computer generated image that will ask the participant questions regarding their health. In this study CognoSpeak will not be able to respond to the participant answers but the answers can be analysed by a person or a computer to look for features of speech and interaction seen in dementia or other memory disorders. This study will also collect healthy people to speak to CognoSpeak, so that the study team can compare the patient data to a group of participants with no cognitive complaints.
The study will look into how people with memory problems talk about their experiences and difficulties they may have in daily life because of their memory problems.
At present it often takes a long time before memory problems are diagnosed accurately. The results of this study could feed into future clinical trials of efficacy, tolerability and feasibility of utilising CognoSpeak as a cognitive diagnostic aid. This in turn could allow doctors to diagnose the causes of memory problems more accurately and more quickly by using this computer system to ask questions and record answers about their memory problems.
In an earlier study, the study team have shown that examining how people with memory complaints can help distinguish dementia from other types of memory problems such as those due to excessive worry. This study is to further develop CognoSpeak to measure mood and cognition over a long period of time and in different patient groups.
Project Details
Principal Investigator: TBC
Planned End Date: TBC
Local Ref: 5013
Susceptibility Genes in Dementia
Since the late 1990's we have been undertaking research to identify genetic risk factors for Alzheimer's disease (AD) that is one of the most common forms of dementia. Since 2012, the study aimed to search for genes that may contribute to risk of Vascular Cognitive Impairment (VCI), commonly known as Vascular Dementia (VaD), which is the second most common form of dementia.
The potential benefit to patients is the validation or identification of susceptibility genes for VCI. These could lead to mechanistic insights into the causes of VCI and/or the identification of biomarkers that could be used to diagnose or predict VCI.
Project Details
Principal Investigator: Dr Patrick Kehoe
Planned End Date: 30/09/2022
Local Ref: 357
Related Information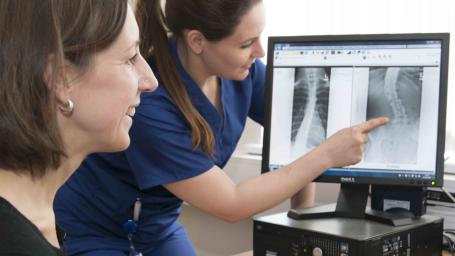 Become one of the thousands of people taking part in research every day within the NHS.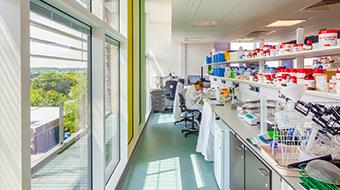 Find out more about our research and how we're working to improve patient care.
Contact Research & Innovation
Research & Innovation
North Bristol NHS Trust
Floor 3, Learning & Research Centre
Southmead Hospital
Westbury-on-Trym
Bristol, BS10 5NB

Telephone: 0117 4149330
Email: research@nbt.nhs.uk