Having delivered clinical excellence and research innovation working collaboratively with both drug and device companies, the North Bristol NHS Trust urology department now delivers the clinical service for the whole Bristol area increasing both our clinical and research potential.
The department has an enviable position focussing world leading clinicians, dedicated research staff and a patient population invested in the development of future treatment options.
Please speak to the person treating you to find out if there is a research study that may be able to help you.
Current Studies:
PriMUS
Many men, particularly those who are older are experiencing problems passing urine. They may need to pass urine more frequently than usual, find their sleep interrupted by having to go to the toilet during the night, slower urine flow rate or even a loss of bladder control. These problems are grouped into what we call Lower Urinary Tract Symptoms (LUTS), which can be particularly unpleasant for men, impacting on their work and social life, and usually prompting a visit to the GP for treatment.
GPs have no easy way of identifying common causes of LUTS, or the best options to relieve symptoms. This means that men are usually referred to hospital for specialist urology tests, and often have treatment that could have been given out by the GP, such as medication and lifestyle changes.
The aims of the PriMUS study is to create a 'decision aid' to help GPs find out the most likely cause of patients' urinary symptoms, so that together they can choose the best management. The decision aid will be a programme on a computer, where the GP will enter patient information and test results. The software will then display the most likely cause of symptoms and suggested management options.
In order to create the decision aid, we need all men taking part to have simple index tests, as well as a more invasive test called 'urodynamics', which is the gold standard test to determine the cause of urinary symptoms. We can then work out how the less invasive tests above relate to results from urodynamics, so that in the future only the less invasive tests are needed.
We believe that this will have many benefits such as getting to the right treatment sooner, avoiding unnecessary hospital visits, and getting those who need to be treated by a specialist there more quickly.
Project Details
Principal Investigator: Prof Marcus Drake
Planned End Date: 30/11/2021
Local Ref: 4131
NeuroSAFE PROOF
Localised prostate cancer is common but can usually be cured with surgery, however, this often leads to a loss of erections and urinary incontinence due to nerve damage. Nerve sparing, where the outer layers of the prostate are peeled off, increases post-operative potency, but increases the risk of cancer being left behind and the need for radiotherapy, which renders the men impotent, even if they had nerve sparing surgery. A new technique called NeuroSAFE has been developed to promote nerve sparing without compromising cancer control. With the NeuroSAFE technique, during surgery, a pathologist examines the prostate near the nerves to check for exposed cancer. If cancer is found, the nerve tissue is removed so the recurrence risk is similar to when cancer cells are not exposed.
This study will compare NeuroSAFE with current UK practice (non- NeuroSAFE, where nerve sparing is based on an MRI scan and biopsy results and clinical examination before the operation, rather than an examination by a pathologist during the operation). Men will be randomly allocated, to either NeuroSAFE or robotic prostatectomy without NeuroSAFE. The main measure of effectiveness will be the proportion of men who have erections and cancer control at 1 year post surgery. We will also evaluate quality of life, including patient recorded outcome measures and analyse the cost/benefit of the procedure.
This study is needed because we are treating larger and more aggressive cancers. Information about nerve sparing is based on limited evidence from studies where the risk of treatment failure is lower. Adoption of nerve sparing without scientific evaluation puts UK men at risk of disease recurrence and extra treatment.
Project Details
Principal Investigator: Prof Rajendra AR Persad
Planned End Date: 31/07/2022
Local Ref: 4320
PROTEUS
Outcomes in patients with high-risk prostate cancer who undergo radical prostatectomy (surgery which aims to remove the whole prostate, and the cancer cells inside it) as a primary therapy have not significantly improved with time. Early prostate cancer is highly responsive to hormonal blockade. Therefore, androgen (a steroid hormone) blockade prior to and after prostate surgery could decrease tumour burden, increase the likelihood of complete resection and improve objective outcomes such as metastasis-free survival (MFS – time without the cancer spreading) and overall survival (OS).
The purpose of this study is to determine whether 6 months of treatment with apalutamide (an antagonist of the androgen receptor), with or without abiraterone acetate and prednisone (AAP), and in combination with androgen deprivation therapy (ADT), improves the pathological complete response rate and MFS rates in patients with high risk localised prostate cancer that are indicated to undergo a radical prostatectomy, compared to patients receiving ADT and a placebo.
The study will consist of a screening period of up to 35 days, after which participants will be randomised (randomly selected) to receive either apalutamide (with or without AAP) and ADT or receive ADT and a placebo. Participants will then receive 6 months of treatment in 28 day treatment cycles, before undergoing a radical prostatectomy. They will then receive a further 6 months of treatment. Following the treatment phase, participants will enter a post treatment phase in which they will be followed up until death, the cancer spreads, they withdraw from the study or they are lost to follow-up.
Project Details
Principal Investigator: Mr Jonathan Aning
Planned End Date: 02/05/2023
Local Ref: 4398
PURSUIT
The Proper Understanding of Recurrent Stress Urinary Incontinence Treatment (PURSUIT) study is a trial of endoscopic versus surgical treatment for women.
Primary Stress Urinary Incontinence (SUI) affects 16-35% of women. It can arise due to abnormal urethral mobility ('hypermobility') after pregnancy.
NICE recommends pelvic floor muscle training and, if this fails, surgery is an option. At least 6% of women have persisting or recurrent SUI (rSUI) after surgery, which may reflect persistent hypermobility or emergence of sphincter deficiency. rSUI affects quality of life, ability to work, and has substantial cost impact. Up to 17% of women undergo a second operation for SUI within 10 years.
The James Lind Alliance, a group of healthcare professionals and patients, identified rSUI as a top 10 research priority in urinary incontinence. Women with rSUI commonly express desire to return to normal life, but they also wish to minimise the severity of surgery or complications.
Project Details
Principal Investigator: Mr Hashim Hashim
Planned End Date: 31/03/2025
Local Ref: 4404
UPSTREAM Phase II Study
Between 2014 and 2018, 820 men enrolled in the UPSTREAM study (Phase I) because they had bothersome lower urinary tract symptoms (LUTS) and were seeking further treatment. When referred to hospital, men with bothersome LUTS are assessed with a set of standard assessments. UPSTREAM set out to see whether including an extra assessment called "urodynamics" helps when considering treatment options.
Men were split into two groups to receive either standard assessments (routine care) or routine care plus urodynamics. All men then discussed the test results with their urologist and decided what treatment to have. 18 months after they enrolled, they completed a questionnaire booklet about their urinary symptoms, the effect on their everyday life, and their general state of health, and identified what treatment they had received.
During UPSTREAM (Phase I), however, we identified that there is significant variation in the assessment pathway in 26 hospitals across England, including duration, as well as in patient factors. Several patients had not fully completed their LUTS treatment at the 18 month follow up, or had completed it less than 6-months beforehand; clinically, a 12 month timeframe is appropriate to show the immediate impact of surgery.
Additional funding was therefore awarded to conduct a long term (five year) follow up of UPSTREAM participants. In UPSTREAM (Phase II) we want to find out the five year results of treatment for the men's LUTS, and see how many men went on to receive surgery after the initial 18 months, i.e. after UPSTREAM (Phase I).
During UPSTREAM (Phase II), we will ask existing UPSTREAM participants to complete one questionnaire booklet about their urinary symptoms, the effect on their everyday life, and their general state of health. We will also securely collect relevant information from central NHS records.
Project Details
Principal Investigator: Prof Marcus Drake
Planned End Date: 30/06/2022
Local Ref: 4560
Related Information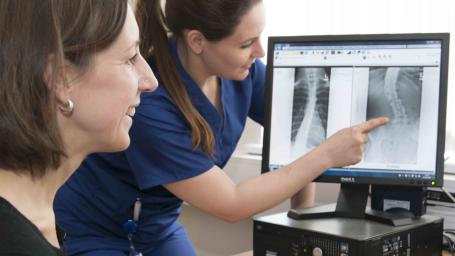 Become one of the thousands of people taking part in research every day within the NHS.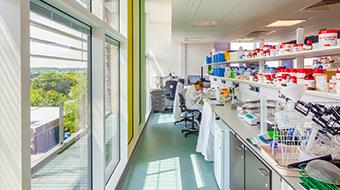 Find out more about our research and how we're working to improve patient care.
Contact Research & Innovation
Research & Innovation
North Bristol NHS Trust
Floor 3, Learning & Research Centre
Southmead Hospital
Westbury-on-Trym
Bristol, BS10 5NB

Telephone: 0117 4149330
Email: research@nbt.nhs.uk