The E.mbrace vaccine study aims to prevent blood infection caused by E.coli bacteria
At present there are no approved vaccines to prevent blood infections caused by E.coli bacteria.
It is hoped that the investigational vaccine used in this study will prevent bloodstream infection, which can lead to serious complications such as dangerously low blood pressure or shock.
The study focuses on people aged 60 years or older with a history of urinary tract infection (UTI), who are at increased risk of developing a bloodstream infection caused by E. coli bacteria.
Led by Dr Ed Moran, Consultant in Infectious Diseases, North Bristol NHS Trust is taking part in this multicentre study to assess the safety, effectiveness and immunogenicity (ability to create a protective immune response) of vaccination with Janssen's ExPEC9V to prevent Invasive Extraintestinal Pathogenic Escherichia coli Disease (IED).
This study is seeking participants who:
Are 60 years of age or older
Have had a urinary tract infection (UTI) in the past 2 years
Feel comfortable, or have a caregiver who is comfortable, using an application on a smartphone
Can commit to the study for approximately 3 years.
The study aims to establish:
Whether the investigational vaccine is safe
If it is well tolerated in participants.
Participants will be randomised to receive either the vaccine or placebo.
For information about taking part contact Embrace-Study@nbt.nhs.uk or visit the trial site to watch a video and view details about the trial's aims.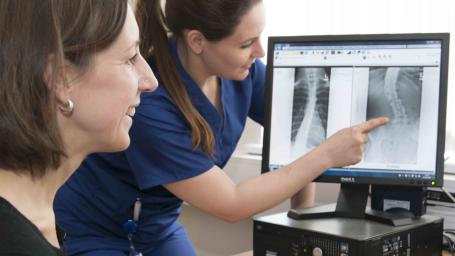 Become one of the thousands of people taking part in research every day within the NHS.
Contact Research
Research & Development
North Bristol NHS Trust
Level 3, Learning & Research building
Southmead Hospital
Westbury-on-Trym
Bristol, BS10 5NB

Telephone: 0117 4149330
Email: research@nbt.nhs.uk