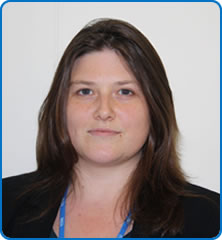 GMC Number: 4634069
Year of first qualification: 1999
Specialty: Neurology 
Clinical interest: Cognition and Dementia
Secretary: Helen Selman
Telephone: 0117 4146691
Dr Elizabeth Coulthard was an undergraduate in Oxford and London and has a PhD from UCL.
Since appointment in 2011 as a Consultant Senior Lecturer in Dementia Neurology, she has established a cognitive neurology and dementia clinic offering diagnosis and treatment to patients with young onset or complex dementia.
She also runs research studies into cognition and dementia.