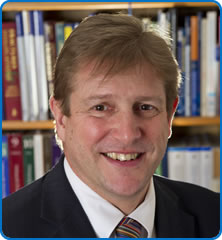 GMC Number: 
3071034
Year of first qualification: 1985
Specialty: Trauma & Orthopaedics
Clinical interest: Lower limb arthroplasty sports injury knee, foot and ankle
Secretary: Sue Jones
Telephone: 0117 414 1626
Mr William Harries has been a Consultant in trauma and Orthopaedics at North Bristol NHS Trust since 1997.
He has specialist interest in lower limb, particularly knee, foot & ankle.
He has in the past been Clinical Director of the musculoskeletal directorate.
He is President of BOFAS, the BOFAs liaison with NICE and the BOFAS representative on the CCGs writing care pathways.
He is also a member of the BOA & BASK and a member of the Scientific Committee (Chair for last three years).