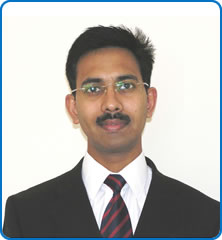 GMC Number: 5195083
Year of first qualification: 1996, Armed Forces Medical College, Pune University, India
Specialty: Anaesthetics & Intensive Care Medicine
Clinical interests: Vascular anaesthesia, Major trauma, Neurosurgery, Regional Anaesthesia, Pre-operative assessment and Medical Education
Secretary: Jean Moon and Helen Pearce 
Telephone: 0117 414 2641
Dr Subhabrata (Subbu) Halder trained in Anaesthetics in India (post graduate degree 2003) prior to commencing the South-West anaesthetic rotation.
Dr Halder obtained a dual qualification in Anaesthetics and Intensive Care Medicine and was appointed as a consultant at North Bristol NHS Trust in 2013.
He is the director for the final FRCA Cramer Course. He organises the anaesthetic educational meetings.