GMC Number: 3252178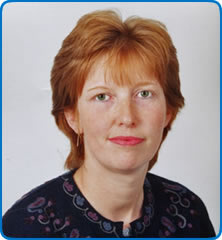 Year of first qualification: 1987, University of Wales College of Medicine, Cardiff
Specialty: Anaesthetics
Clinical interest: General anaesthesia and post-operative care in the areas of general surgery, major urology, major gynaecology, orthopaedics, ENT and obstetrics
Telephone: 0117 414 0973
Dr Nia Griffith trained in anaesthetics at Oxford and Bristol, obtaining her Fellowship in 1993, and was appointed to Southmead Hospital Bristol in April 1999.
She has spent some of her time working in France (both Lyon and Toulouse) and is a fluent French speaker.
She has a special interest in developing the highest standards of day surgery which involves thorough pre-operative assessment together with effective control of any post-operative problems such as discomfort or nausea. 
Dr Nia Griffith is very experienced in the use of ultrasound guided regional anaesthesia for pain relief following major surgery on the arms and legs.