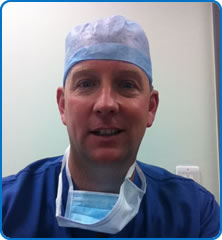 GMC Number: 4211709
Year of first qualification: 1995, UCL Medical School MBBS, London
Specialty: Anaesthetics
Clinical interests: Trauma, Medical Education especially Medical Simulation
Telephone: 0117 414 5441
Dr Curtis Whittle is the Simulation Education Lead for the Anaesthetic and Critical Care Department, North Bristol NHS Trust.
Dr Whittle is a Member of North Bristol's Simulation and Human factor working group as well as the South West Simulation Network.
He is also the Foundation Programme Director for FY1 trainee doctors at North Bristol NHS Trust.