Dr Melanie Lockett
Dr Melanie Lockett - Gastroenterology
GMC Number: 4096728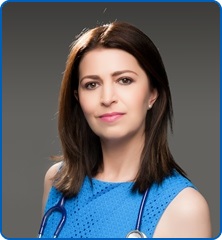 Year of first qualification: 1994
Specialty: Gastroenterology
Clinical interest: colonoscopy, bowel cancer screening, IBD, nutrition
Secretary: Loretta Kay
Telephone: 0117 4146351
Dr Melanie Lockett trained in London and moved to Bristol in 2005 when she was appointed as consultant.
Dr Lockett is a bowel cancer screening colonoscopist for Bristol with a colonoscopy completion rate of over 98%.
Dr Lockett is the clinical tutor for Gastroenterology and has two national roles for the British Society of Gastroenterology (BSG): chair of the BSG training committee & the BSG workforce coordinator.