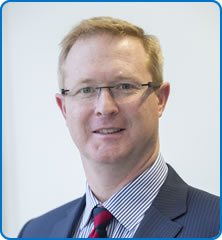 GMC Number: 3628388
Year of first qualification: 1990
Department: Trauma & Orthopaedics
Specialty: Knee surgery
Secretary: Jane Starr
Telephone: 0117 414 1609
Mr Andrew Porteous is the Lead Knee Surgeon for North Bristol NHS Trust. His practice is devoted exclusively to knee surgery and covers the Acute Knee Injury service and cartilage and ligament surgery for sportmen/women as well as treatments for early and advanced knee arthritis. These include osteotomy, partial knee replacement and total knee replacement.
A large proportion of his practice is complex referrals from other consultants, particularly for Revision knee replacements, for which he is recognised as a leading expert in the UK and Europe.
He is on the Executive of the British Assoc for Surgery of the Knee, and is a member the BOA, ESSKA, EKA, ICRS, ISAKOS and ISAKOS.
He is active in research and teaches and publishes regularly on a range of knee subjects.