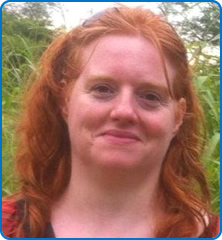 GMC Number: 4715148
Yesr of first qualification: 2000
Specialty: Obstetrics & Gynaecology
Clinical interests: Obstetric critical care, Recurrent miscarriage and medical education
Secretary: Alison Hodges
Telephone number: 0117 414 6748
Dr Jo Crofts is a Consultant in Obstetrics and Gynaecology.  She qualified in 2000 from the University of Nottingham.
Jo has a special interest in caring for women who require complex care during childbirth, managing couples who suffer from recurrent miscarriage and leading research into making childbirth safer.  Jo leads the Maternity Critical Care Unit at Southmead Hospital and is an internationally recognised expert on the management and teaching of childbirth emergencies. 
Jo was awarded a Medical Doctorate (University of Bristol, 2009) for her research into staff training to ensure all women and their babies have the best possible pregnancy outcomes.  Jo is the lead author for the International RCOG Shoulder Dystocia Guideline and helped to develop the PROMPT Birth Trainer, a training mannequin designed to help midwives and doctors improve their management of childbirth emergencies.
Jo is a founder member of the PROMPT Maternity Foundation, a registered Charity that helps to make childbirth safer through the dissemination of multi-professional obstetric emergency training.  PROMPT training, which originated in Southmead Hospital in 2000, is now run in over 12 different countries – helping to make childbirth safer from Australia to Zimbabwe.
Jo leads a Health Partnership between Southmead Hospital and Mpilo Central Hospital, Bulawayo, Zimbabwe, and has Postgraduate Certificates in Global Health Policy and Medical Education.