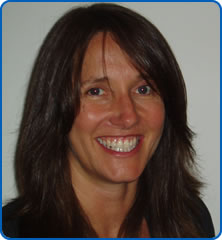 GMC Number: 3250750
Year of first qualification: 1987, University of London
Specialty: Radiology
Clinical interests: Breast Radiology and Interventional Radiology
Secretary: Debbie Lewis
Telephone: 0117 414 9016
My clinical interests are Breast Radiology and Interventional Radiology, in particular Breast MRI, breast screening, symptomatic breast assessment with mammogram, digital breast tomosynthesis and ultrasound, ultrasound-guided biopsy and intervention, stereotactic guided biopsy and intervention and CT Angiography (mapping prior to DIEP and other free flap reconstruction).
Educational interests: I hold the Post graduate Certificate of Medical Education from the University of Bristol and am Honorary Senior Lecturer at the University of Bristol. Currently I am contributing to the National Breast Imaging Academy of the NHS Health Education England's e-Learning for Healthcare as a session writer on breast MRI.
Research interests: FAST MRI, laser ablation under ultrasound guidance, optimising patients' experience and radiomics.
Dr Lyn Jones is:
Fellow of Royal College of Radiologists 
Fellow of Royal College of Surgeons 
Member of British Medical Association
Member of British Institution of Radiology 
Member of British Society of Interventional Radiologists
Member of Cardiovascular Interventional Radiologists' Society of Europe
Link to view my iwantgreatcare profile:
https://www.iwantgreatcare.org/doctors/dr-lyn-jones
To leave a review about me:
https://www.iwantgreatcare.org/doctors/dr-lyn-jones/reviews/new